Je Suis Charlie- I am Charlie
"
I think this global attention this story has received is good, but at the same time there are other issues which haven't been paid attention to at all, such as the massacre in Nigeria where 2,000 Muslims were killed and they aren't paying attention to that but they just want to focus on the violent things that Muslim sects have been doing and I think it's terrible and very one sided."
— senior London Pinkey
Two attackers have been found responsible for the attacks on Charlie Hebdo, a satirical newspaper office in France on Jan 7, according to French police. The attack resulted in the deaths of 17 and raised questions about freedom of speech globally. The attacks were aimed at the satirical newspaper for its offensive cartoons depicting prophet Muhammed, according to CNN news.
Twelve people were killed at the office in Paris on Jan 7., which included police officers, cartoonists, a copy editor and others in the office. The following day, a French policewoman was gunned down as the criminals attempted to flee from Paris in Montrouge, France.On the third and final day, the attackers seized a kosher grocery store, took the shoppers as hostages and killed four of the Jewish hostages within. At the siege site,French police gunned down the brothers allegedly responsible for the attack, Said Kouachi and Cherif Kouachi, according to CNN news.
In the aftermath of the attack, many have taken to the streets with the slogan "Je Suis Charlie," or "I am Charlie." Charlie Hebdo has now attracted a worldwide audience, leading the remaining writers, editors and cartoonists to begin working on their next issue of Charlie Hebdo. The staff has decided to print three million copies of the newspaper in comparison to the normal 60,000, according to the New York Times. So far, the cover has been revealed and it depicts yet another illustration of prophet Muhammed.
Among the fans that Charlie Hebdo generated for itself through the years, it also built a massive audience that condemned the crude images of religious figures. One of these strong opponents included the French government, who urged editorial director Stéphane Charbonnier to stand down on his plans to publish cartoons of prophet Muhammed in fall 2012.. Charbonnier refused to do so, according to BBC news.
After the fact, Charbonnier's partner Jeannette Bougrab stated "He [Charbonnier] knew he would die," according to BBC.
About the Contributor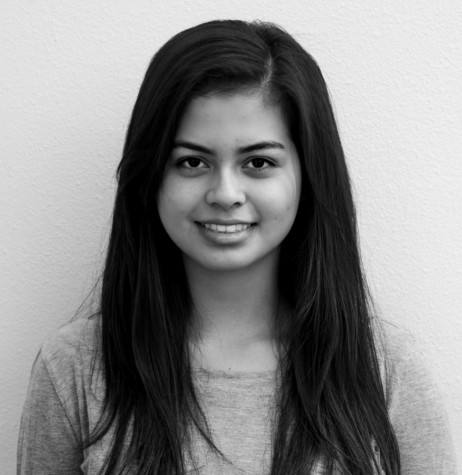 Makeez Manely, Front Page Editor & Ad Manager
Makeez Manely, pronounced Man-el-lay not Manely no matter how much my brother would like it to be, but anyways hi! Nice to meet you guys, I am a senior...