2014: a sporting year to never forget
Just like a game, 2014 was exciting and was full of highs and lows for athletes and teams.
At the Sochi Winter Olympics, the United States won 28 medals, just five fewer than Russia and two more than Norway, according to espn.com. The U.S. speed skating team was expected to win as many as eight medals but ended up with zero. However, the United States did win gold in ice dance, snowboard slopestyle, women's snowboarding half-pipe, men's ski slopestyle, freestyle skiing half-pipe and slalom skiing.
Teemu Selanne helped lead Finland's ice hockey team to a bronze medal in his last Olympic games at Sochi, but was unable to lead the Anaheim Ducks to the Stanley Cup in his final season of a long career.
The FIFA World Cup was one of the most exciting parts of 2014.
"I loved when we got the opportunity to watch the World Cup in class," sophomore Matt Hoertig said.
Tim Howard, the American goalkeeper, set a World Cup record of 16 saves against Belgium. Howard saved the United States from a horrible defeat, as the team only lost by one in extra time. Host and favorite Brazil suffered an embarrassing 7-1 loss to Germany.
"I think the pressure placed on the Brazil team by everyone's high expectations affected their performance," sophomore Audrey Fung said.
Germany went on to win the World Cup by beating Argentina 1-0. The only goal of the game was scored by Mario Götze, just seven minutes before extra time ended and avoiding a penalty shootout.
The Seattle Seahawks beat the Denver Broncos by the third highest margin in Super Bowl history.
"Basically Peyton Manning was looking to cement his place as the greatest quarterback of all time against one of the greatest defenses of all time, nicknamed the legion of boom, the Seahawks. And from the first play of the game it was complete domination by Seattle," sophomore Revanth Yamani said.
At the U.S. Open, the Bryan Brothers won their 100th career tournament title. CiCi Bellis, a 15-year-old California native, became the youngest player in 18 years to win a match.
In August, the Angels played a 19-inning game against the Red Sox that ended in a 5-4 victory. The Angels finished the 2014 season with the highest MLB power ranking.
Though American sports teams performed below standards, local teams and players found success.
About the Contributor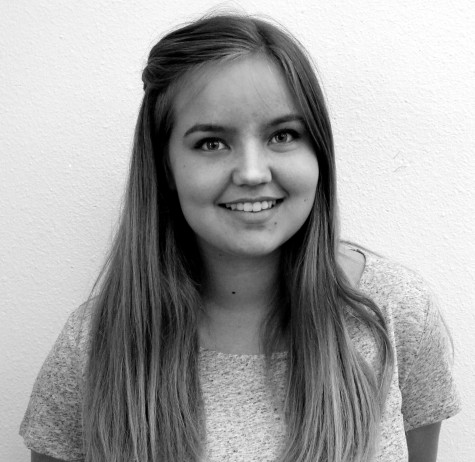 Alexa Wallace, A&E Editor
Hello reader,

Thanks for taking the time to check out our website! My name is Alexa (as you could probably already deduce) and I am the Managing Editor....