Ready to take on the 2015 runway
"Out with the old, and in with the new;" the motto seems to be gaining traction with each coming year, as people are more eager to discard items of the past and look forward to those of the present. Some of the most easily discarded and quickly reinstated items of the new year are fashion trends. So, what better way to reign in the new year than to give a quick rundown of the trends that seem guaranteed to leave a mark as the most popular trends of 2015.
One style that already seems to be making a big impact among girls this year is the shirt dress. Beyond any old shirt dress, however, the piece is coming back louder and prouder in 2015 with dropped waists and double high slits.
Another trend that seems to be making a big splash this season is the color yellow. While most might cringe at the thought of a bright yellow color, it is coming back this season as an option for any individual, as the variety of shades is endless. It is all about finding the right one. Even Taylor Swift found the right yellow for her, rocked it on the red carpet, and won best dressed at the Golden Globes.
A classic that will likely continue throughout 2015 is black and white. The timeless trend seems to be going especially strong with unique layering patterns and textures. If black and white is not quite the right look for you, you can always put a spin on the trend with the ever popular blue and white colors.
Two other very big trends for this year are roomy denim, especially roomy jeans, which can be spotted a lot around campus, and the classic and always trendy army print, especially army jackets.
No matter what trends you choose to sport this season, they are all everyday wearable and very fashionable, so you are guaranteed to look trendy while still being comfortable.
About the Contributor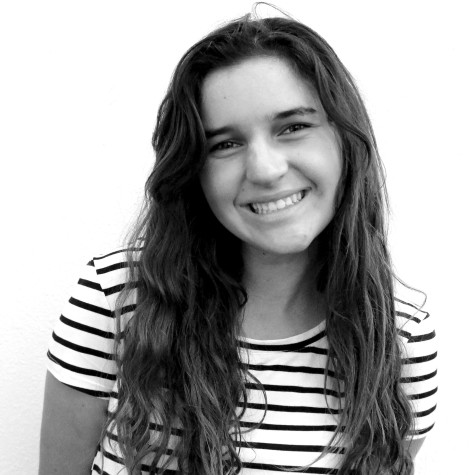 Ana Sayre, Opinion Editor
Hey there! My name is Anamaria Sayre, or Ana for short, and I am your new opinion editor for the 2015-2016 school year! I am super excited to be able to...