And the winners are…
It is that time of year again. The 57th annual Grammys aired last weekend with many artists taking the stage and taking home a number of prominent awards, definitely making them artists to watch in years to come.
But, before any of the artists of the night are mentioned one of the most talked about events of the evening was of course Kanye West trying to steal the show–yet again. Take a trip down memory lane and recall the whole West fiasco at the MTV VMAs in 2009, where West went up on stage when Taylor Swift was trying to accept her award and grabbed the mic from her and declared to the world that Beyonce was more deserving of the award. Flash forward to this years Grammys where West did a take two of his previous debacle and embarrassed himself in front of the entire world claiming that Beyonce deserved Album of the Year instead of Beck.
Sam Smith was by far the star of the show; he took home a whopping total of four Grammys. His major hit "Stay With Me" won Record of the Year and Song of the Year. His album "In the Lonely Hour" won Best Pop Vocal Album. He reigned in the evening with his fourth award of Best New Artist. To top it all off, he wowed the audience with a wonderful and emotional performance of "Stay With Me" alongside vocal powerhouse Mary J. Blige.
Obviously, all eyes were on the gorgeous and talented Beyoncé who took home a notable number of awards as well. Her popular "Drunk in Love" won for Best R&B Song and Best R&B Performance. Her album "Beyoncé" also took the prize for "Best Surround Sound Album."
What really stole the night was Beyoncé's absolutely beautiful and touching performance of "Take My Hand, Precious Lord." She got up on stage in a stunning gown and sang her heart out. Later the well-known and well-loved artist explained the emotion behind the piece.
"I felt like this is an opportunity to show the strength and vulnerability in black people," Beyoncé said.
She then explained what it was like for her the first time she heard the momentous song.
"My mother sang it to me, and my mother played me Mahalia Jackson's version. She sang the song with her eyes closed. She was a vessel, it was like God speaking, using her body to speak and to heal," Beyoncé said.
About the Contributor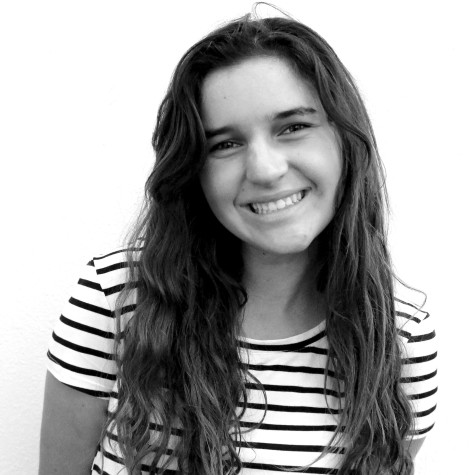 Ana Sayre, Opinion Editor
Hey there! My name is Anamaria Sayre, or Ana for short, and I am your new opinion editor for the 2015-2016 school year! I am super excited to be able to...