Jack Williams: the archer with the golden arrow
"Thwack!" From 70 meters, the arrow of freshman Jack Williams flies true and solidly embeds itself a fraction of an inch from the tiny bulls eye or "gold" of his target. With steely eyes, Williams carefully draws his bow and fires the next shot, this one landing even closer to dead center.
It is the second and final day of the prestigious Las Vegas World Archery Festival 2015, conducted by the National Field Archery Association during February. Hundreds of archers have gathered to test their skills against the best the world has to offer.
Competing in his age division against 49 of the toughest competitors from places as far as Germany and Slovenia, Williams ends the weekend with a strong third place finish. This result comes on the heels of his win at the January 2015 Junior Olympics State Championship.
It has been a highly auspicious start of the year for Williams in the little known but hotly contested world of competitive archery, however, the road to success has been a long one. The practice regimen of a competitive archer is rigorous.
"I practice pretty much every day," Williams said. "Every day for at least an hour a day, and even more on Saturdays and Sundays."
This is in addition to hours of private lessons and weeks traversing the country to compete at the national level.
"This year, during the school year, starting in April, he will travel to Arizona, Alabama, Nebraska, Florida and Texas," Wendy Williams, Jack's mother, said.
The dedication to practicing and developing his craft has paid off for Jack Williams thus far. In addition to his strong tournament finishes earlier this year, he recently broke a state record for his performance with a compound bow.
"Another highlight was that he was invited to the Junior Dream Team Camp at the Olympic training center in San Diego, where he trained for a week with the U.S. Olympic team coach Kisik Lee," Wendy Williams said.
Jack is currently ranked number one in the state of California and 17th in the nation. This is a result of hard work and countless hours of practice, but also some measure of natural talent.
"Anyone can shoot an arrow, but it takes a special person to do it well," Jeff Williams, Jack's father, said.
He has achieved much in his young archery career, but Jack Williams is not one to rest on his laurels. He has his eyes on the biggest prize.
"The 2020 Olympics is a good shot for me," Jack Williams said. "That is really a goal for me."
With his current trajectory, the odds of Jack hitting that target seem very good indeed.
About the Contributor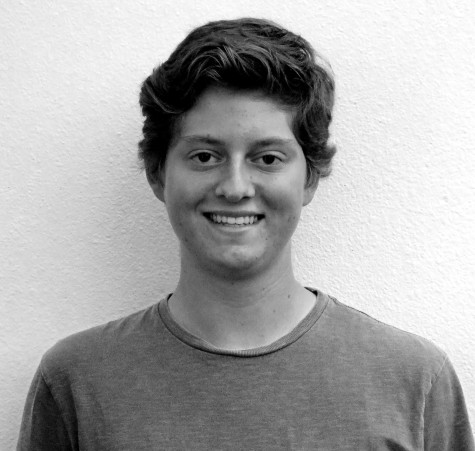 Nicholas Kumamoto, Co-Editor-in-Chief
Hello! My name is Nicholas and I am the Co-Editor-in-Chief of the Golden Arrow. This is my second year in journalism, and since last year I have discovered...