Boys basketball posts up a thrilling season
Boys basketball (7-5) won against Moreno Valley High 85-64 in its first game on Feb. 20 at the CIF Playoffs, following a defeat against Beckman High 40-66 on Feb. 13 during its last game in season.
With the final score of its second CIF game against Glendora High 31-56 on Feb 24, its season finally comes to an end.
"We came out thinking it would be an easy win against Beckman," senior Jack Calhoun said, referring to the team's last league game.
Instead of looking down at their loss, players such as senior Vik Ghadi utilized the defeat to further improve as team while playing against Moreno Valley High.
"It was definitely a lot more teamwork and we moved the ball well," Ghadi said. "We played more as a team in this game than the week before."
Warriors took a big lead of 18-8 in the first quarter game as they continued to push towards the basket and work together. By the end of the first half, the boys were still in the lead by an overwhelming score of 39-18.
The team continued to take the lead through numerous layups and three-point shots in the remaining third quarter, resulting in the score of 63-37.
Emphasizing their communications and teamwork, the Warriors were able to score 22 points in the last quarter, ending the game at 85-64 with a 21-point lead against Moreno Valley High.
"Our focus was pretty high and they came out to play very well with a lot of focus and intensity, and our execution was better," coach John Halagan said. "That's why we had the outcome we desired."
During the game , the players were unable to effectively execute the plays they had previously won with in their previous game against Moreno Valley High, including carefull passing and layups, which the team usually showed by making a rush towards the basket.
"We had a lot of turnovers, and we just didn't shoot the ball well," Calhoun said.
Although the team didn't win against Glendora in its second playoff game, the players themselves continue to feel proud of the accomplishments they had made throughout the year.
About the Contributor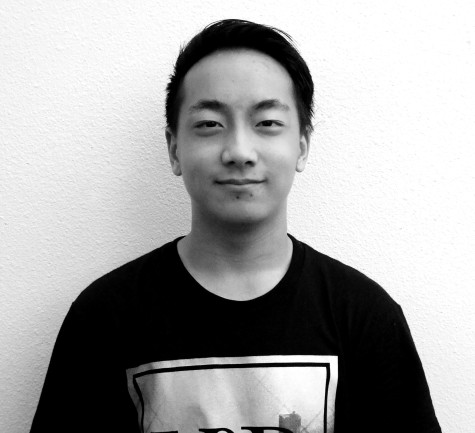 Vincent Hsueh, Sports Editor
Hey! My name is Vincent Hsueh and I've been a part of the Golden Arrow for almost three years. Oh, and I'm also a senior this year (time sure does...