Girls soccer: togetherness even in defeat
Girls soccer (4-4-2) had a relatively successful season with great skill, team dedication and an all around fantastic ability to work together, as reflected in its 4th place in league.
"We're doing pretty well, better than last season for sure," junior and team co-captain Amanda Cooper said. "We're trying to keep possession more. So we definitely have a different style of play this year."
One of the reasons the team has had so much success is definitely due to the hard work of notable players this season, such as junior Tiana Sanders.
"Our goalie, [Sanders], has saved us a lot. She saved a [penalty kick] a few games ago," Cooper said. "She's been doing really well."
"[My strongest qualities this season were] my punts and my goal kicks," Sanders added.
Another major team player has been junior Michelle Riddle.
"She's like a scoring machine," Cooper said.
Defense has also been strong according to Cooper, with co-captain and junior Kara Gilchrist and Cooper pushing the team to excel.
One aspect of this season that has been especially difficult is the relative newness of most of the team.
"We have a pretty young team [with] a lot of new girls. We have more new girls than returners this year. So, this definitely was a growing year for us," Cooper said. "Going into [the season,] I didn't really know what to expect since we lost a lot of our seniors last year, but we've been practicing really hard."
Despite issues like this, overall the team has succeeded because of its willingness to work hard and overall chemistry as a team, according to Cooper.
"[We were] much improved from our first season in terms of organization, commitment, a deisre to do well and work together to achieve thie potential," coach Mike Ditta said.
Overall, the team had a great season and many are looking forward to the amazing playing the team will bring out next year.
About the Contributor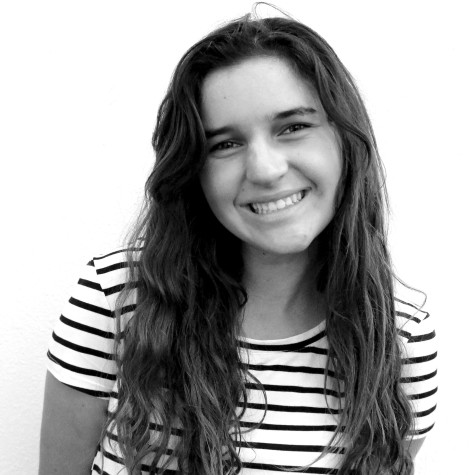 Ana Sayre, Opinion Editor
Hey there! My name is Anamaria Sayre, or Ana for short, and I am your new opinion editor for the 2015-2016 school year! I am super excited to be able to...