Presenting the brightest and the whitest stars
Here is the issue: People of color are not represented enough in media today, and even if they are, they are drastically skewed and marred by multiple stereotypes.
You would think that this would not be a problem in the 21st century, especially with such a progressive year as 2015; however, according to Business Insider, prior to ABC's "Fresh off the Boat", there has not been a TV show that has aired on a major television network with an all Asian-American cast since 1995.
Similar statistics have shown that Latinos are underrepresented in both movies and the TV industry as well. A 2013 study by USC found that even if Latino women are shown, they are more likely to be sexualized on screen than their white counterparts.
Luckily, the CW's "Jane the Virgin" has defied stereotypes by depicting an almost entirely Latino cast and family in a dignified manner, according to Jaime Camil, one of the actors on the show.
This problem is not simply found on screen, but also in novels. Only about 3 percent of children's books are about or written by Latinos, according to NPR. Sadly, there is a large fear that books with more cultural diversity and representation will not gather enough interest. Our school does not break this standard either.
"I do not think there is enough diversity in novels taught at school since most of the characters are white and most of the authors are white," senior Tanya Nguyen said. "The only two books I remember that have people of color as the main characters in them were Persepolis and Please Look After Mom, which are only two books out of the many I've read over the past four years"
Personally, I take the stance that they cannot make these assumptions without evidence or numbers to back them up. There has not been a variety of novels where cultures have been fully represented in detail or respect. It cannot hurt until authors and publishers try.
There has been recognition to the ongoing under-representation in media, and recently theaters in Southern California have been presented with a potential solution to this, at least on stage. Los Angeles theater leaders have decided to promote the idea that 51 percent of the cast members that local theatres hire by 2019 must be comprised of people of color, women or people under 35, according to the Los Angeles Times. Is it a solution to everything? Perhaps not, but it does show promise that perhaps the world of media is on the brink of change soon with new shows and laws to revolutionize the creative content we produce.
About the Contributor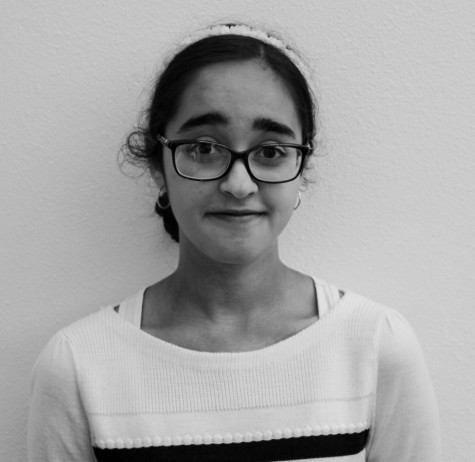 Achint Singh, In-Depth Editor
Hi my name is Achint! I am currently a senior and this is my third and final year in journalism. I am your In-Depth editor for this year. I actually don't...