Haley awarded IUSD teacher of the year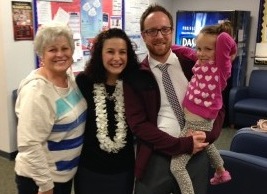 Christine Haley, a tenth grade AP Language and English 2 teacher as well as English department chair, was recently announced as IUSD's teacher of the year.
Haley was notified of this award during a surprise staff meeting. She described how she was expecting a routine, "business as usual" event, until she saw her husband and daughter following principal Christopher Krebs and IUSD superintendent Terry Walker as they strolled, grinning, into the room.
"At that moment I started to cry, because I knew what was happening," Haley said. "I'm just completely honored to win this award."
Haley's Woodbridge teaching career began as a color guard coach, later transitioning into the classroom.
"I was the color guard coach in a different district in Orange County, and they were not supportive of the arts, and I'm a really big proponent of the arts," Haley said. "I was not getting the support that I wanted. I knew that this district gave a lot of support to the arts, the performing arts and visual and fine arts, so this is where I wanted to be."
Haley's upbeat and optimistic attitude contributes to a teaching style that is interesting, noteworthy and, now, award-winning.
"In the classroom, I use a lot of humor. I think humor is a really powerful tool if used correctly," Haley added.  "I love the fact that through humor I can take something really difficult and make it fun and interesting."
But Haley's teaching skills go far deeper than that.
"She is empathetic and compassionate, really a kind person, and she cares about kids," Krebs said.  "And that's one of the most important qualities that an educator can have – to truly care about the students and student learning."
Haley modestly credits others as contributing to her success.
"Our administration and Mr. Krebs allow us teachers to have a lot of freedom and creativity, which allows us to be innovative in the classroom," Haley said. "If Mr. Krebs did not allow that, I would be really restricted from trying new things.  So I think that because of that, I've really been allowed to explore and blossom as a teacher."
Current AP Language students and sophomores Michael Tram and Matthew Kim reflected fondly on Haley and their experiences in her classroom.
"She's really funny, enthusiastic and a great teacher," Tram said. "English can be boring sometimes, but she gets the whole class involved in meaningful discussions. The activities that we do are really fun, entertaining and engaging."
Haley also creates a dynamic and inclusive environment by encouraging participation from all students in her classroom.
"She makes sure nobody is left behind," Kim said. "She gets everyone involved, which makes learning a better experience for everyone."
Being bestowed the honor of Teacher of the Year in a district chock full of academic talent is no small feat, but Haley's passion for teaching makes her a cut above the rest.
As Kim succinctly summed it up, "She definitely deserved to win."
About the Contributor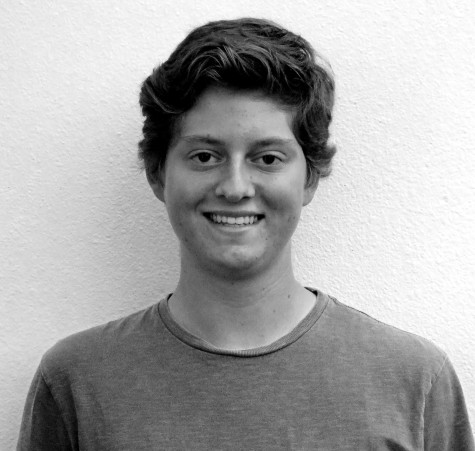 Nicholas Kumamoto, Co-Editor-in-Chief
Hello! My name is Nicholas and I am the Co-Editor-in-Chief of the Golden Arrow. This is my second year in journalism, and since last year I have discovered...