UCI egg unboiling opens endless opportunities for cancer research
Researchers from the UC Irvine Weiss Lab along with Australian scientist Callum Ormonde have developed a method to un-boil eggs on Jan 23, a discovery that could significantly impact the future of cancer research.
"It's not so much that we're interested in processing the eggs; that's just demonstrating how powerful this process is," UCI researcher and professor Gregory Weis said in the press release. "The real problem is there are lots of cases of gummy proteins that you spend way too much time scraping off your test tubes, and you want some means of recovering that material."
According to Weiss, researchers start with egg whites boiled for 20 minutes at 90 degrees Celsius in order to return a key protein in the egg to working order.
"I think the next step in this advancement is to test this newly-developed process by using human cells instead of an egg," sophomore Celine Chen said.
The advantage of this research lies not in the unboiled eggs, but in the renaturing of the proteins involved, according to same press.
"I wondered why it couldn't be reversed, because what happens when you boil the egg is you are heating up the proteins, and then the hydrogen bonds fall apart. It is supposed to have a specific shape like a slinky," science teacher Bruno Dworzak said. "A slinky will only work if it's a slinky. But if you bend it or make it out of shape, it won't work the same anymore, [but] you could pound the slinky back into shape."
This method will make cancer treatment more cost-effective, in addition to reducing the time it takes to kill the tumors.
According to CBS news, "Scientists hope the method will transform industrial and research production of proteins that could ultimately help pharmaceutical companies quickly and cheaply re-form common proteins from yeast or E. coli bacteria to potentially streamline protein manufacturing and make cancer treatments more affordable."
The current cancer method of untangling proteins takes up to four days, but with this newly-discovered method the proteins may only a few seconds to break apart, according to Weiss.
About the Contributor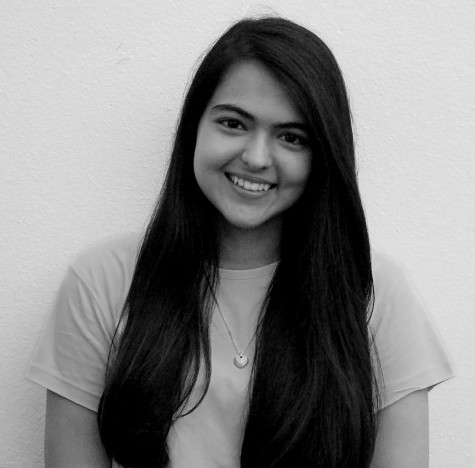 Ashna Paul, Features Editor
Hey guys!

My name is Ashna and I'm the A&E editor this year. A&E includes all the performing and visual art events at school, as well as many...