Satisfy your inner cookie monster
Cookie Connection, a bakery that specializes in all things cookie-related, opened its doors on Jan. 13. Located at the Crossroads Plaza on Barranca Parkway, the newly-opened bakery offers freshly baked cookies in a variety of flavors ranging from white chocolate pistachio to chocolate coconut spice.
I tried three different flavors of cookies: s'mores, snickerdoodle and the classic chocolate chip. All three cookies were soft, chewy and incredibly delicious. My personal favorite was the s'mores flavor, because the cookie was loaded with gooey marshmallow and crumbs of whole graham crackers. I liked that all the cookies were not too greasy or chocolatey, nor were they overwhelmingly decadent.
"I tried the chocolate chip M&M cookie, and it was really delicious," senior Melody Kianfard said. "All the cookies looked amazing and the store atmosphere was welcoming. I think it's a good place to try at least once."
If cookies alone do not satisfy your sweet tooth, you can also get warm baked treats topped or sandwiched with ice cream. In addition to classic flavors like vanilla and chocolate, the bakery offers an assortment of atypical ice cream flavors including pistachio and sea-salted caramel.
I would give the shop a five out of five stars if the cookies were not sold at such a high price. At $2.50 per cookie, I find the pricing to be a little too expensive considering the size of the cookie. The cookies are about four inches in diameter and slightly thicker than normal cookies. Nonetheless, the cookies are still an excellent treat to indulge in every once in a while, and I highly recommend giving the place a visit.
About the Contributor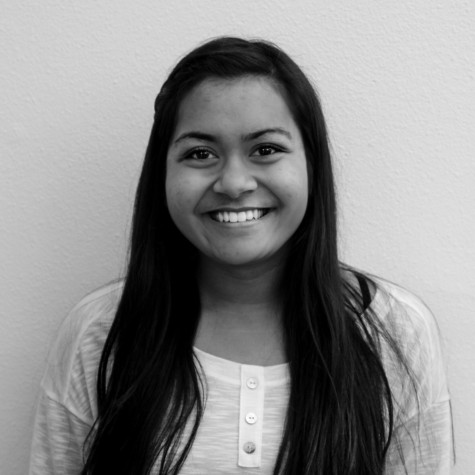 Samiha Ali, Print Editor-in-Chief
Hi there! My name is Samiha, and I am your humble and dedicated 2014-2015 print Editor-in-Chief! I've been on the staff for three years now, and I look...