The famous Harper Lee strikes again
Is it "To Revive a Mockingbird" or "I Thought I Killed That Mockingbird?"
Well, it is actually neither. After a 55-year publishing hiatus, author Harper Lee is set to publish a sequel titled "Go Set a Watchman" to her acclaimed novel, "To Kill a Mockingbird."
The upcoming novel will continue and detail the adult life of Scout Finch, the protagonist in Lee's first novel. According to the Los Angeles Times, "Go Set a Watchman" is written from the narrative viewpoint of a grownup Scout, revisiting her rural home in Maycomb, Alabama.
Contrary to popular belief, Lee's novel was not written after "To Kill a Mockingbird"; rather, it was a manuscript written 60 years ago and hidden away after an editor told Lee to rewrite the book into what became "To Kill a Mockingbird," according to Business Insider.
Suspicions and doubt has shadowed publishing company, HarperCollins', announcement that it would publish Lee's second novel. Tonja Carter, Lee's present legal matters representative, is said to have been the one that discovered the lost manuscript, and the one to who turned it over to a London literary agent.
Most of the public statements have been issued indirectly from Lee — every word attributed to her has come from Carter. As a result, many of Lee's critics and fans have speculated about her actual willingness to publish the manuscript and whether the publishing is simply some ploy for Lee's associates to make money off the elderly author.
No matter the logistics of the publication, "Go Set a Watchman" is set to be released on July 14 with an initial printing of 2 million copies, as stated in The Wall Street Journal.
The original manuscript will not be edited because Lee is incapable of revising her work; as a result, the novel will be worded as it had been when it was first written in the 1960's.
"I'm trying not to get my hopes up too much, but I am looking forward to reading it," said English teacher Mary Brewster.
Fans are ecstatic, to say the least, as the forthcoming novel is already on the bestseller list at amazon.com, where the book is available for pre-order.
"I first read 'To Kill a Mockingbird' during my freshmen year. I thought it as an easy and enjoyable read," said senior Katrina Hidalgo. "I'm interested to see the characters are like as adults."
About the Contributor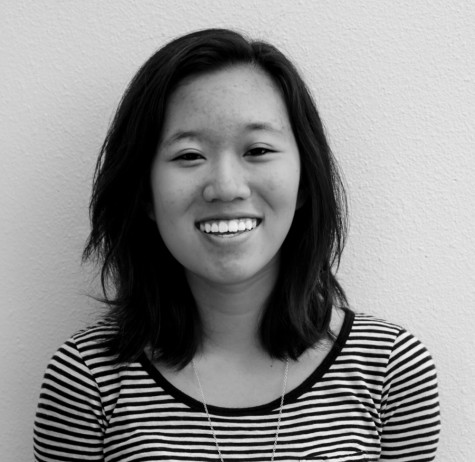 Michelle Bau, Opinion Editor
My name is Michelle and I am the opinion editor for the 2014-2015 Golden Arrow. It's now my second year writing for the newspaper and I'm super excited...