Watch out for the most anticipated cinema of the year
"The Hunger Games: Mockingjay – Part 2"
In November, the epic "Hunger Games" series comes to a bittersweet ending. The movie is a continuation of "Mockingjay – Part 1" that was released in November of 2014, which was the second highest grossing film of 2014, according to the Huffington Post. Part 2 is sure to surprise viewers as they witness their heroine, Katniss Everdeen (Jennifer Lawrence) attack the leader of the autocratic capital, President Snow, played by Donald Sutherland. Alongside her friends, Everdeen fights for equality and justice for the people of her nation. Director Francis Lawrence mixes an underdog hero story with a heart-wrenching love affair and graphics that no viewer can resist in this movie that fans have been looking forward to for a long time.
"Avengers: Age of Ultron"
This highly-anticipated movie is expected to bring in the largest audiences of the year. With a worldwide release date of May 1, viewers should expect a battle between the Avengers and the villainous Ultron that extends around the globe. The star-studded cast includes Robert Downey Jr., Chris Evans, Chris Hemsworth and Scarlett Johansson, each playing the respective heroes that they have grown famous for portraying. Once again, Marvel Studios will present another action-packed thriller that moviegoers all across the world have been waiting for.
"Star Wars: The Force Awakens"
Science fiction fans are ecstatic to hear about the release of "Star Wars: The Force Awakens" on Dec. 18 of this year. The seventh episode will start 30 years after the last episode, "Return of the Jedi," ended. However, this particular episode holds special meaning to fans, since it is the first episode that has come out since Disney Productions bought the Star Wars production company. Longtime fans can still be excited to see some returning cast members such as, Mark Hamill, Harrison Ford and Carrie Fisher alongside new ones to continue the long-awaited trilogy.
"Furious 7"
With a planned release date of April 3, this controversial sequel in the "Fast and Furious" franchise split fans after producers decided to keep Paul Walker in the movie after his surprising death in the middle of shooting the film.  Although the movie is the seventh installment in the series, it will continue off of the story of the second movie in the series, "Tokyo Drift." Fans will be glad to see the return of the popular character Letty Ortiz (Michelle Rodriguez). The trailer has enough adrenaline-pumping scenes to entice viewers and make them unable to resist watching the movie two months from now.
About the Contributor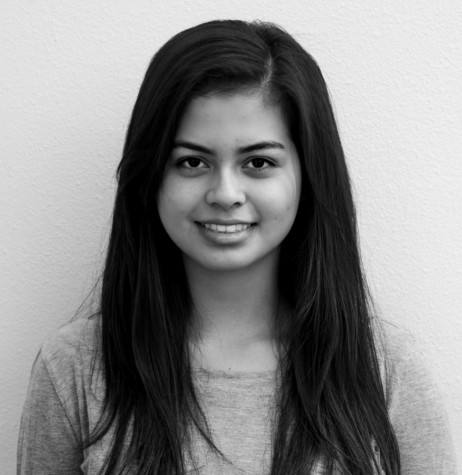 Makeez Manely, Front Page Editor & Ad Manager
Makeez Manely, pronounced Man-el-lay not Manely no matter how much my brother would like it to be, but anyways hi! Nice to meet you guys, I am a senior...