Sc I (e) N Ce Olympiad advances to state
It may seem dull to spend Friday nights burrowed in textbooks, but in preparation for their thrilling competition, members of the Science Olympiad team have trained themselves to do so.
Anyone can join the club, but only the top 15 members compete in the Science Olympiad, with a maximum of seven seniors. The competitors are chosen according to scores received on tests taken during club meetings.
"The Science Olympiad is a 25 event competition with many different subjects." senior team member Rae Holcomb said.
In a past event, one student had to write instructions on how to build an object, and then pass the directions off to another student who had to build the object based of those directions.
"The events change every year and often deal with very specific topics that go beyond the science you learn in class," co-captain and senior William Chen said. "Many of them require identification skill, critical thinking, and hands-on application. Other events test one's engineering skills like bridge building, air trajectory and wright stuff."
These difficult competitions consist of individual as well as team events that are modeled after popular board games, TV shows and sporting competitions. All tests are centered around the fields of biology, earth science, chemistry, physics and computers and technology.
"I would say our strongest events are Forensics, Chem Lab and Scrambler," co-captain and senior Jacqueline Tran said.
Members of the Science Olympiad team compete against other high school students. The top seven teams in the Regional competition move onto the Statewide competition. At the Feb. 14 Regional competition, the team placed fifth and will be moving onto the State competition.
"The Science Olympiad team members put a lot of effort into preparing for this event," Tran said. "Our team meets weekly during lunches and periodically during weekends and school breaks for study sessions as well as team bonding events."
Chemistry teacher Crystal Cooper is the adviser for the club and dedicates her time to each meeting aiding students with challenging problems and registering all the paperwork for the event. Anyone interested in participating in future Science Olympiads can contact Ms. Cooper.
With such a challenging competition and rigorous preparation, the intelligence of team members is matched only by their dedication.
About the Contributor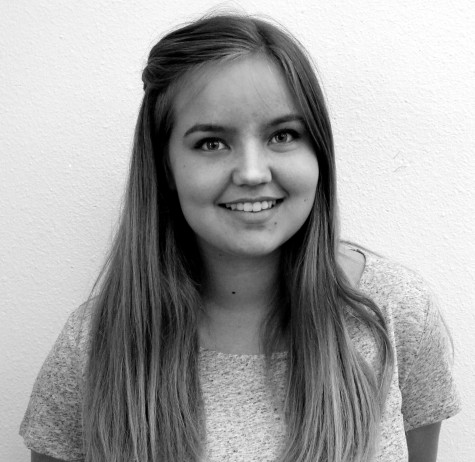 Alexa Wallace, A&E Editor
Hello reader,

Thanks for taking the time to check out our website! My name is Alexa (as you could probably already deduce) and I am the Managing Editor....