Surf team rides the waves of victory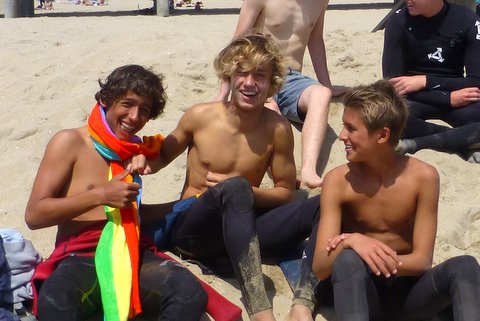 Surfing is one of the most popular sports among people who enjoy smooth rides over waves. The Woodbridge Surf Team, created by current Surf Team adviser and ceramics teacher Joe Banner, shows Californian spirit with its passion for surfing.
The team was created to encourage and give opportunities to students on campus to surf and be part of a team. According to Banner, the team was established 8 years ago and the amount of members continues to grow each year.
"This year [we have] a really young team [with] a lot of freshmen [surfers]," Banner said.
The president of Surf Team, senior Josh Raymond, has high hopes for the team.
"This year, [we are] trying to go for first again [for the Calvary Chapel Surfing Association surf competition (CCSA)]," Raymond said. "Our [team] did really good, so we are hoping to continue with that."
Currently, there are two teams, the A team and the B team, led by captain Raymond and co-captain and senior Jordan Okamoto. Raymond and Okamoto were chosen as captain and co-captain not only because they are seniors, but also because of their ability to unite and lead the team successfully.
"A [team] is not necessarily better than B. We just run two separate teams," Banner said. "[Raymond and Okamoto] are my seniors and the reason why I picked them [was] they help run some of the meetings and [encourage] the younger freshmen and sophomores to surf."
Surf Team's former achievements include getting first place for boys team competitions and placing in the top four for Lauren Lopez Doble, Becca McHenry and Aspen Wainstein, all three girls on the team, at the CCSA competition. Now that new teams have formed, Banner is looking for growth and improvement from the surfers.
"I see [students] improve dramatically," Banner said. "By the time [the students] are seniors, they are pretty good surfers."
The next CCSA competition will be on March 14 and more information can be found at ccpc.org/ccsa.
About the Contributor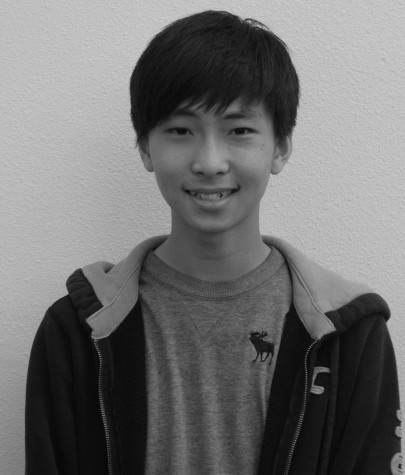 Yechan Yang, Director of Photography, Creative Director and Back Page Editor
Hello! My name is Yechan (Ben) Yang, and I am the Creative Director and the Back Page editor of year 2016-2017. As I joined journalism, I was given multiple...