Spring forward into this season of sports
With winter sports coming to a close, it is time to kick off the new season right with a preview of some spring sports.
Boys Lacrosse
Boys lacrosse is set up for a great season this year with hopes of winning a few games while continuing its team growth.
"
We have a lot of new kids on the team who have never played the sport before, so it's interesting to see them grow from not being able to even hold the stick right to being able to throw and catch and shoot correctly. It's a really fun progression,"
— senior John Schiazzano
Boys Volleyball
Boys volleyball is also setting itself up for a killer season this year with hopes of getting second or third in league and making it to CIF.
"We haven't [made it to CIF] in a long time, and I think it'd be really cool if we did," junior Nicolas Toffoli said.
The team has a new addition that might just give them a special push – a new student from Florida who is nationally ranked and has participated in the Junior Olympics, senior Ruben Lopez.
"He's really tall, hits really hard and makes me feel short," Toffoli said.
Baseball
Baseball is hoping to hit it out of the park this season with some fresh new talent.
"Our team this year looks very promising, though we did lose most of our team due to the high number of seniors graduating," junior Ryan Santa Cruz said. "
"
Even though [the new players] don't have an abundance of experience on the varsity level, they all look really solid, and I'm excited to see how they play,"
— junior Ryan Santa Cruz
Track and Field
Track and field is starting off this season with hopes of beating Northwood High, winning league and going to CIF.
"We have a strong freshman and sophomore class this year, so we're hoping that we can win league and kick some butt," sophomore Meagan Oefelein said.
Softball
Softball is also lined up for a great season.
"We lost a lot of players last year, but we have a lot of incoming freshmen who have really stepped up, and I think we're going to have a good run in league," junior Courtney Jones said.
Girls lacrosse is poised to win league. English teacher and varsity coach Grant Davis is confident in the ability of the team.
"
I think they are a really strong team. If anything, they just need to believe that they're ready to take it to that next level,"
— English teacher and varsity softball coach Grant Davis
Part of the strength of the team is due to experienced players. Both coach Davis and team member Mia Ajiro describe seniors and all-city players Karina Yamasaki and Jenny Buckland as extremely talented athletes. The experienced team has a particularly strong attack unit.
"We have put a lot of time into preparing for the season and I think we have improved, and I hope that shows in our game," sophomore Ajiro said.
Girls Swim
Girls swim is splashing into the new season with strengths in various competition categories.
"For this year, the team is looking very strong in the 200 [meter] individual medley, 200 [meter] freestyle and 100 [meter] butterfly," sophomore and varsity veteran Kate Krowlikowski said.
Prospective stars of the season include senior Daniela Georges, junior Isis Choi, sophomores Krowlikowski and Whitney Chang and freshmen Sydney Okubo and Molly McCance.
The team goal of the season is to beat Corona Del Mar and University High, to win league and to do well in CIF. Krowlikowski added that this year she wants to place at least eighth in CIF.
Boys Golf
Boys golf is swinging its way into the spring season. The team has plenty of experienced players on it, including juniors Nicholas Kumamoto, Justin Sheparovich, Marcus Dhillon and Hidetoshi Yoshihara. These golfers are dedicated to the team and also compete in individual tournaments outside of school to improve their skills.
"
We practice every day to be better players as individuals and as a team. We have a really good team this year, so I am looking forward to [the season],"
— junior Hidetoshi Yoshihara
Yoshihara added that the key to a successful team is to focus on one's individual performance, and in doing so winning will come in time.
Boys Tennis
Boys tennis is ready to ace its competition. The singles lineup has improved over the off-season practices according to team members.
"If you don't have a strong singles lineup throughout, it's tough to do well against the better teams," freshman Paul Diamantopoulos said.
The toughest competition in league is University High, with Corona Del Mar high a close second. Aside from playing their best, one goal for the season is to improve the chemistry between the young team members.
The varsity team has gained two talented freshmen in Leo Hibi and Diamantopoulos. Diamantopoulos is nationally-ranked and has a promising season and high school career ahead of him.
Boys Swim
Boys swim is diving into the new season. The swimmers said they are excited for the season and are focusing on improving their individual abilities.
"
We are just looking to win one meet, and of course, have fun this season,"
— junior Kaito Ajiro
The strongest events are the 200 meter breaststroke, the 200 meter freestyle and the four by four relay. Talented team members to watch include seniors Alex Popovski and Nick Vollucci, juniors Sheldon Ho and Tyler Nuna and sophomore Justin Ho.
"Just keep swimming," Ajiro said when offering his advice to teammates.
About the Contributors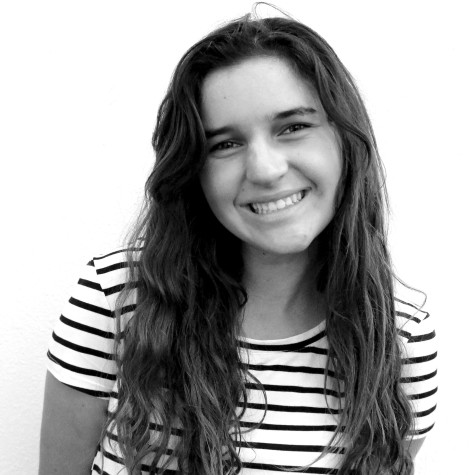 Ana Sayre, Opinion Editor
Hey there! My name is Anamaria Sayre, or Ana for short, and I am your new opinion editor for the 2015-2016 school year! I am super excited to be able to...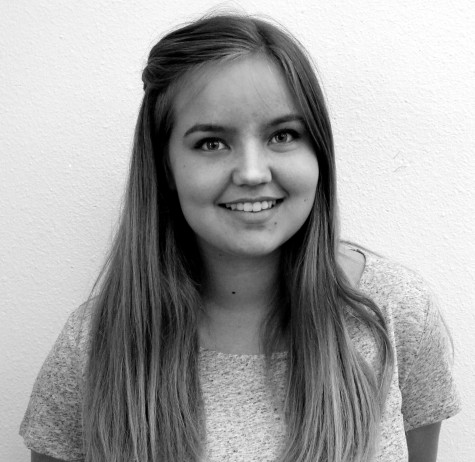 Alexa Wallace, A&E Editor
Hello reader,

Thanks for taking the time to check out our website! My name is Alexa (as you could probably already deduce) and I am the Managing Editor....