Zion Lee: Le Tour de Irvine
Windbreakers speed through the wind, depending on two circular wheels that rotate when the pedals defy gravity. Parallel to the cars, non-stop rotation of the wheels continue to break through the wind. Sophomore Zion Lee is one of the road bikers who enjoys competing and racing with other cyclists. Road cycling is long-distance cycling on paved roads with great speed; many cycling competitions and races are in forms of road cycling.
Many people may think that road cycling is the same thing as biking around the neighborhood, but Lee believes that there are clear differences.
"Road [cycling] bikes are more developed in technology [than normal bicycles]," Lee said. "[Also,] normal bikes are cheap and road [cycling] bikes are expensive."
Leisure bikes are usually for people who enjoy biking around parks, while road cycling bikes are for individuals who enjoy speed on paved roads and races.
According to Lee, he finds many trails in Irvine that are very attractive for bikers every time he goes out for a ride. Lee enjoys cycling individually, but often he cycles in a group.
"I take [the] Santiago Canyon Trail or [the] Pacific Coast Highway to the beach," Lee said. "I sometimes ride alone, but most of the time I ride with my [cycling] team."
Lee has been a part of Rokform elite team, which is one of the best cycling teams in California. According to junior and Lee's close cyclist friend Khai Minh Nguyen, Lee is in youth team B of Rokform elite cycling team.
Lee also participates in competitions and races where he can ride with other bikers. These competitions give him opportunities to compete with others and feel what it is like to place in second.
"I won second place in Community Grand Fundo, which is 100 miles [of cycling,]" Lee said.
The Grand Fundo competition that Lee participated was an all-male division cycling competition where they had to bike 100 consecutive miles. According to Lee, even though the competition was very tough, he expected himself to get second place since he was with one of the faster cyclists during the race.
As shown in competitions, Lee has great passion and interest for cycling, which is widely known to his close friends, and they believe Lee's life revolves around his cycling and bikes.
"He is not really into school, but he's rather into [biking] more than anything," sophomore and Lee's close friend John Seo said.
According to Lee, he wants to pursue a career related to biking and major in a subject in which he can improve as a cyclist.
"He [wants] to go to aerodynamics in order to design better bikes," Seo said. "He just is really into bikes."
About the Contributor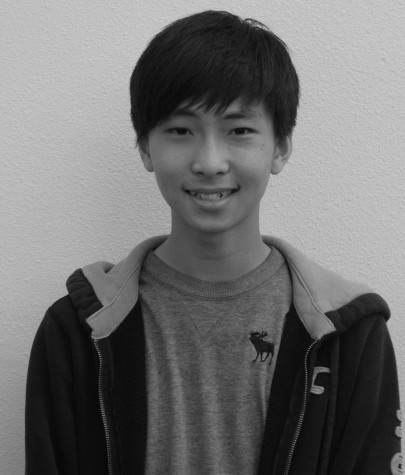 Yechan Yang, Director of Photography, Creative Director and Back Page Editor
Hello! My name is Yechan (Ben) Yang, and I am the Creative Director and the Back Page editor of year 2016-2017. As I joined journalism, I was given multiple...