A balanced life is just a download away
Nowadays apps have become integral in our everyday lives. Although apps have multiple uses, their features tend to become overused and boring. In case you want to refresh both your life and phone, here are some new and innovative apps you can add to your daily routine.
Social Media: Trio
A new app is made and it just took social media to a whole new level. Just recently launched on March 4, this new app called "Trio" is continuing to grow popular among high school students. The app's main function is to allow people to create funny and entertaining presentations by mixing pieces together from its almost limitless library of clips, gifs and music. This concept includes media sources from popular apps such as Giphy, Vine and Instagram. You simply select your desired clips or slides, add and design your captions from a number of fonts and color options and finally add a touch of music from your favorite singer. Once created, you can either send it to friends or view creations made by others.
School: Scholly
Are you planning on going to college but worried about scholarships? Do not fear, because the app "Scholly" is here! This app not only provides you with a precise number of possible scholarships without the hassle of reading a long list, but also updates you as soon as they are available. Unlike traditional websites that require you to go through a troublesome survey, you simply create your parameters to fit your condition, and its vast database will generate a list of scholarships that apply to your specific needs. These lists provide both deadlines and detailed information on how to receive these scholarships.
Health and Fitness: Fitbit
If you want to stay active and train smarter, the app "Fitbit" is right for you. From the athletic to everyday person, exercising is necessary to live a healthy lifestyle. Unlike school sports or physical education, Fitbit tracks your activity by providing you with daily stats on your activities and fun challenges to achieve with friends. This app allows you not only to message your friends, but also keep track of their scores to entice you to achieve your goals. The app also contains numerous other applications such as a heart rate monitor, a sleeping monitor and even a GPS to track your occasional walks or runs.  Staying healthy is always tough, but with Fitbit it is just a game!
Unlike your ordinary apps, these guys are determined to stay by your side, literally! Just press, swipe and download and you are set to have a blast with these apps!
About the Contributor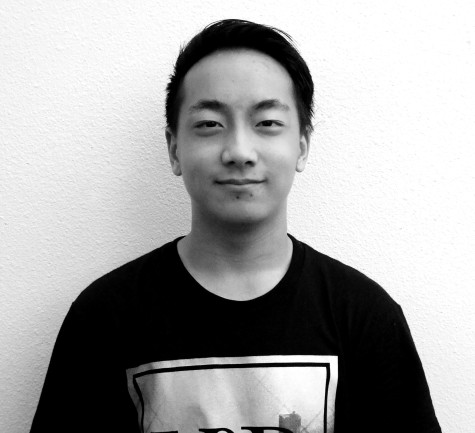 Vincent Hsueh, Sports Editor
Hey! My name is Vincent Hsueh and I've been a part of the Golden Arrow for almost three years. Oh, and I'm also a senior this year (time sure does...