Mr. Conant: linguistic genius
John Conant does not always speak a foreign language, but when he does he prefers German. Or Latin. Or Greek. Or maybe one of the other dozens of languages that he has experience with.  Our distinguished Latin teacher has a love for languages – and a natural knack for mastering them.
This talent may have been instilled from birth. Conant was born in Columbia, where his father worked for the International Humanitarian Organization CARE.
"I think that initial exposure to a bilingual environment, where both of my parents spoke both English and Spanish, helped me develop skills in languages from an early age," Conant said.
Conant lived in Colombia and Nicaragua until he was four years old, when his family moved back to the United States. Known on campus for his keen intellect, a surprising fact is that Conant was not a stellar high school student.
"I was a bad student," Conant said. "I was immature and didn't do my work."
As with many bright people, boredom may have caused Conant to not shine in high school.
"To put it bluntly, there were very few things in high school that I was interested in," Conant said.
After high school, Conant worked at various jobs – some of them decidedly non-intellectual, such as working construction. But his life took a turn when he joined the military at age 19.
"It wasn't until I went into the military that things changed," Conant said. "The military gave me an opportunity to mature; it gave me some responsibility and opportunity to do things I was interested in."
It was also in the military that Conant discovered a natural talent for languages.  The Army put him through a battery of tests to determine where his talents lie.  He was tested in Russian, Chinese, Korean, Mongolian and even artificial languages involving nothing but series of numbers.  He aced all of the tests. This led to his seven year stint as a military linguist, where he listened to and translated communications from hostile forces as well as taught linguistics to other soldiers.
Having lived in many different countries, spoken many languages and experienced life on a global level, Conant brings his eclectic background to the classroom.
"This helps make him the great teacher that he is," Latin teacher Eleanor Stuart said. "He brings to the table so much more than just his knowledge of the subject matter. I think those are his biggest strengths."
Woodbridge students agree.
"Mr. Conant is always coming up with some interesting fact or trivia from his background; it helps keep things interesting," junior Adam Knerr said.
Conant's interesting background and life experiences contribute to making him an excellent teacher, but his love for the craft and his desire to help others set him apart.
"Teaching is something that I've done all along," Conant said, "because basically in a nutshell teaching is helping people try to do things."
About the Contributor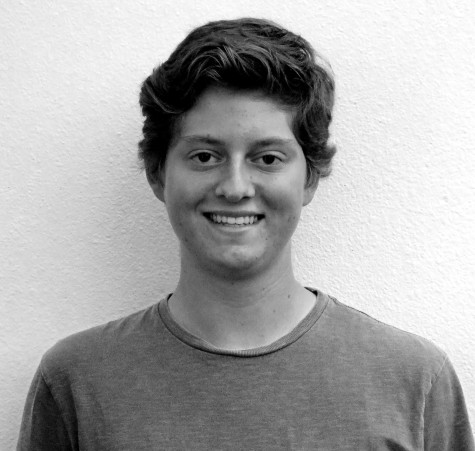 Nicholas Kumamoto, Co-Editor-in-Chief
Hello! My name is Nicholas and I am the Co-Editor-in-Chief of the Golden Arrow. This is my second year in journalism, and since last year I have discovered...