Fine Arts Day exposes creative minds and gives students a glimpse into their artistic futures
Dedicated artists sporting paint-splattered smocks, groups of passionate musicians transporting large wooden instruments with care, graceful dancers perfecting pirouettes and admiration in the eyes of student spectators could only mean one thing – it is Fine Arts Day on campus.
Fine Arts Day is an annual "open house" event that gives visual artists the opportunity to showcase their artwork in a gallery setting and allows performing artists to carry out instrumental, vocal, dance and comedy routines before an audience of peers and faculty.
Bluesy notes flooded the main gym as jazz ensemble played its pieces, charming the audience and beginning the musical portion of the event, which bubbly and charismatic senior Jane Sorena hosted.
Following the opener, sophomore Zelda Rivas and junior John Speirs struck a chord with audience members during their performance of a song written, sung and played on acoustic guitar by Rivas, while Speirs played cello alongside her. The slow and melodic, yet uplifting song features the lyric "red and gold looks good on you," and was inspired by Woodbridge's motto "We are one. We are many. We are Warriors."
Engaging performances by orchestra, dance team, choir and percussion ensemble followed, modeling the togetherness and school spirit sung about in Rivas' song.
Students were then guided upstairs where they explored the upper gym that had been transformed into an art gallery. Spectators became wide-eyed with amazement as they walked around, discovering and appreciating artistic works executed by their peers.
"[The most exciting thing about Fine Arts Day] is seeing all the talent that [other] students have that I didn't really know about," sophomore Callie Squyres said, as she perused the gallery.
As president of Art Club, senior Sabrina Karaba anticipates Fine Arts Day every year. She recognizes it as a chance to showcase her art as well as spark emotional responses from peers.
"I hope my art brings out emotion [in other students] and [that] they can connect to it," Karaba said. "Also, it's great hearing opinions and different views, because it makes me look at my artwork differently and makes me grow as an artist."
Performances by ImprovCity actors provided comedic relief for those less likely to be interested in musing over still forms of art like drawings or sculptures.
"Improv has taught me to be comfortable enough in myself that it's just fun, and I don't feel nervous," senior Zach Mullins said, regarding his performances during the event.
For junior Pooja Nitturkar, showcasing her work at Fine Arts Day is a step closer to pursuing her creative future in art.
"I've centered my current lifestyle around a prospective career in art, from art classes to internships and jobs and even going out to art shows and museums. Art is something I have made sure is a constant aspect of my life," Nitturkar said.
Check out additional photo and video coverage of Fine Arts Day on our Twitter: twitter.com/goldenarrowwhs – @goldenarrowwhs
About the Contributor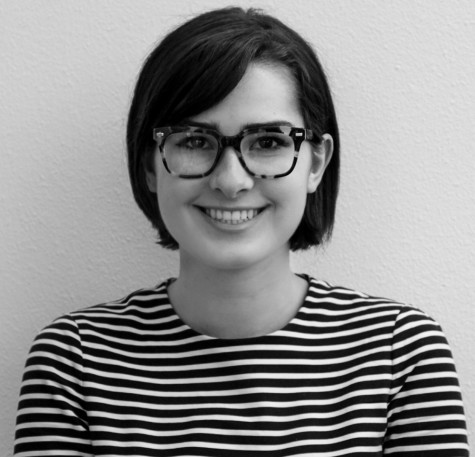 Noelle Roys, Web Editor-in-Chief
Hi, I'm Noelle! This is my second school year participating in journalism at Woodbridge, and this class is definitely one of the best things I have been...