Second time's the charm; students shop at secondhand clothing stores to update wardrobes
Many of us have old, worn clothing items in our closets, but we hang on to them because we do not know if this item will come back into style or if we will be presented with another chance to wear these items.
While upscale used clothing stores have always been around, more and more are appearing throughout Southern California. A buy-sell-trade store specializes in purchasing and selling clothing from and to the public, from which the seller receives cash or trade credit.
One of the nearest stores is the Crossroads Trading Company. Located at the Crossroads Plaza, the store specializes in high-quality, name-brand clothing at reasonable prices. The store purchases most of their merchandise from customers, helping to create a unique store that reflects the neighborhood.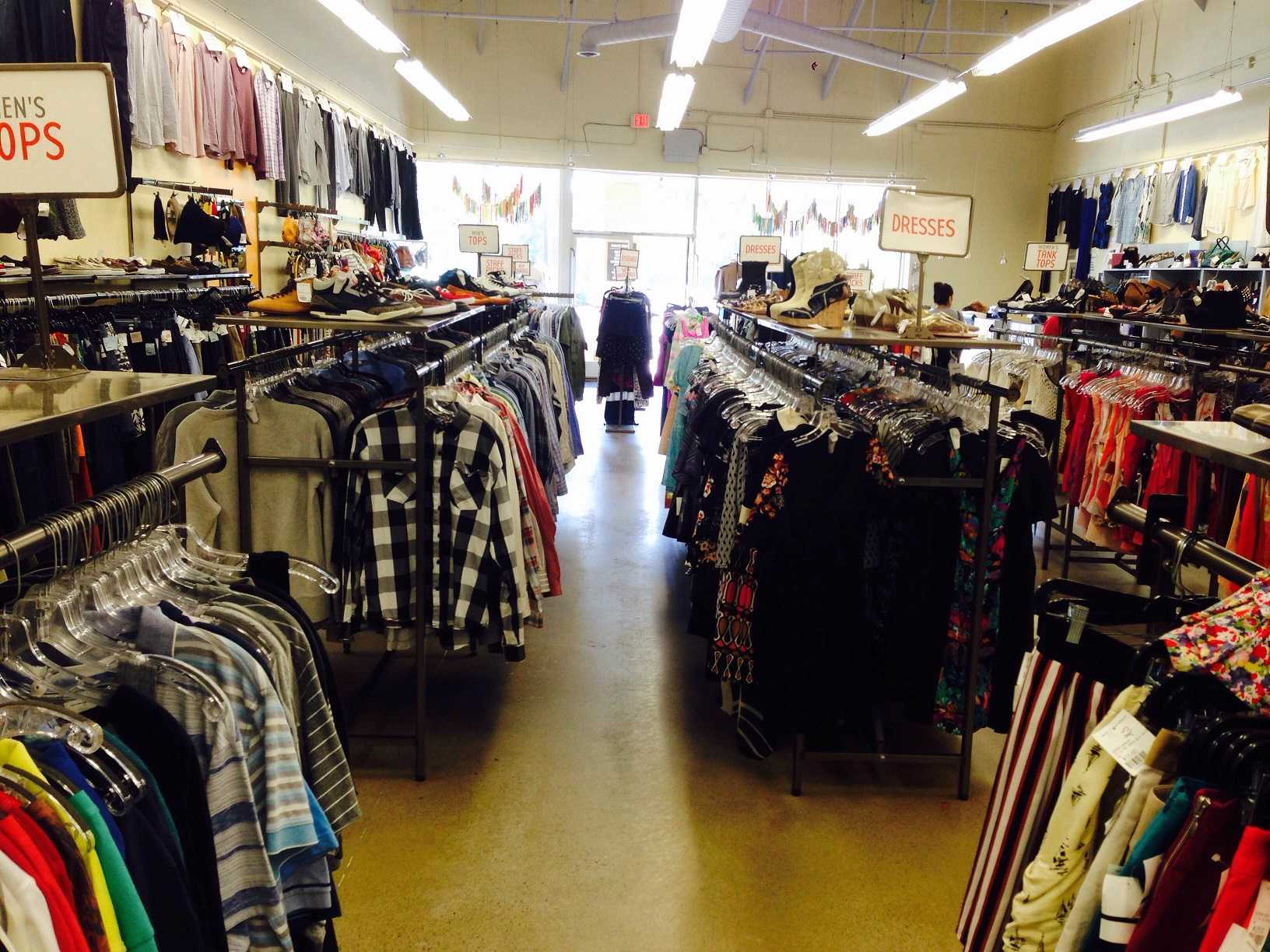 "I enjoy the clothing selection at these kinds of stores, because it is very unique to the area," senior Emily Castro said.
In order for stores to earn the most money by selling the clothing, the items should be freshly laundered, in great condition and in current fashion. Clothing with rips, stains or missing buttons will most likely not be accepted, since most stores buy items based on condition, style, inventory level and what sells well in that particular store.
"I've taken my clothes to some of these stores and have learned that they do not take all of the items I bring in. They mostly take in the clothes that have never been worn or are gently used and in very good condition," senior Emily Moon said.
Another store in the area is DeeLux, located in Costa Mesa. This store operates very similarly to Crossroads Trading Company, except for the types of clothes they accept. Crossroads Trading Company is more interested in designer pieces while DeeLux takes almost all types of clothing as long as it is in good condition. This store prices each item that it chooses to buy, and offers either 35 percent of that price in cash on the spot or 50 percent in store credit.
Many enjoy these stores for the thrill of digging for treasures among the clothes racks and hoping to find something among the pre-owned stacks. Buy-sell-trade stores also provide great opportunities to make a little money and trade up your wardrobe.