Tips to consider for college decisions
The stress of waiting for college acceptance or rejection letters is finally over for most seniors. However, now that options are in place, the stress of picking where to spend the next four or five years of your life has started. Use these tips to help simplify the decision-making process.
1. Location
Take into account your comfort zone and the environment you have grown up in. Transitioning from a suburban environment to a metropolitan campus or some place in the middle of the wilderness may be difficult. Research the town around your college, safety features that the campus has implemented, off-campus food and the proximity to other towns as well as your hometown.
2. Education
If you are in a dilemma between several colleges, focus on which university offers the best education. Consider class size, graduation and student retention rate, student to teacher ratio and the major you want to pursue; however, do not make that your main focus if you are still unsure about what you want to pursue. According to the University of La Verne, 50 to 70 percent of students change their major at least once and, in many cases, up to three times.
3. Price
In 2012, 71 percent of students graduated from a four-year university with student loan debt, according to the Institute of College and Success. Consider your current financial situation and the occupation you want to pursue; will it be worth attending an expensive private university with no scholarship iif you do not plan on pursuing a job that will allow you to securely pay off the debt? If an expensive university is still your top choice, however, apply for outside scholarships, and get a job during college.
4. Social life outside/in school
Many students choose to become involved in extracurriculars in the college community after not doing much in high school. They look great on resumés and also implement a strong sense of school spirit. If you plan on becoming more active, pick a college where you have many options to get involved, both on and off campus. Consider intramural sports, recreational centers, Greek life, clubs, student unions and leadership positions.
5. Internship/Job Opportunities
The purpose of college is to help provide education and experiences for students who are going to join the workforce after graduating. In order to understand the opportunities offered by your school, research the college's career center, strength of career fairs and if the major you are applying for has strong internship programs. You may also want to look up the percentage of students who have a job within the first year of graduating the college to see the reputation the school has with employers.
About the Contributor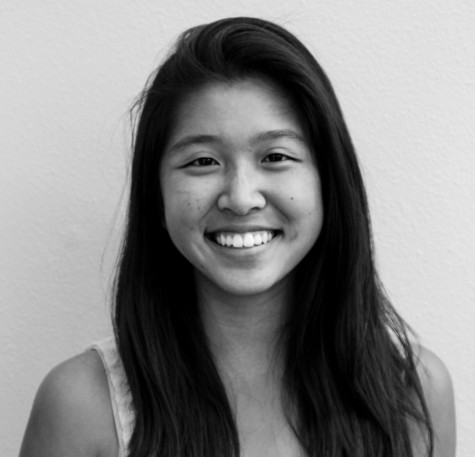 Brittany Chang, Director of Photography
Hey all, I'm Britt Chang, your 2014-2015 Director of Photography. I'm an extrovert who runs on our Track and Field team and drinks too much black coffee...