Field of dreams: Alan Dugard and Softball
Retired long-time softball coach and English teacher Alan Dugard received the prestigious honor of having the Woodbridge Softball Classic renamed after him, now called the Alan Dugard Woodbridge Classic in March of this year.
Dugard, who coached softball for 24 years before retiring in 2014, said he felt that having the tournament named after him was a humbling experience, having only found the news out a month before the tournament.
"Someone came up to me and said, 'Hey they named the tournament after you,' and it surprised me," Dugard said.
The idea for having the tournament renamed after Dugard was the brainchild of current softball coach Jerry Rose.
"We wanted to do something special this year to recognize and honor him more than just a thank you. And then I came up with the idea of renaming it after him…[Dugard] and his wife built the tournament into what it now is," Rose said.
Players formerly under the guidance of Dugard have also expressed happiness at this decision.
"Dugard has contributed so much to the program in so many ways that it is an awesome way to show our appreciation of everything he has done for us," junior and softball player Claire Boyer said.
Dugard, who has won 15 championships and four state championships in his career, has softball experience that stretches throughout his life, going from high school and college all the way to his years in the military.
"I went to college on a baseball scholarship, and I played baseball in the military, and I also played softball, very high level softball, in the Air Force," Dugard noted.
However, Dugard's start into coaching was not something he had initially planned on doing.
"I was asked to take over the program in the early [1990s] that had nice success, and the athletic director at the time asked if I would like to coach softball, and I said yes. My daughter was involved in it, so I was a logical choice," Dugard said.
While Dugard will not be coaching softball, he admits that he likes being a spectator as well.
"It is interesting being a spectator, having always coached tournaments, but I do not make judgements. I like watching the play, and I am partial to Woodbridge, but I feel that it is just something fun to watch," Dugard said.
Regardless, players definitely feel the loss of Dugard as a coach and as a support in their lives.
"[Dugard] was always so supportive of us as a team, through our good games and our bad games, which is always something that is very important to know as a player," Boyer said.
Ultimately, Dugard said he feels that winning is not necessarily the most rewarding part of coaching sports.
"I feel that the relationships you have with the girls and watching them mature is the better part of coaching, watching them become very responsible people," Dugard said.
About the Contributor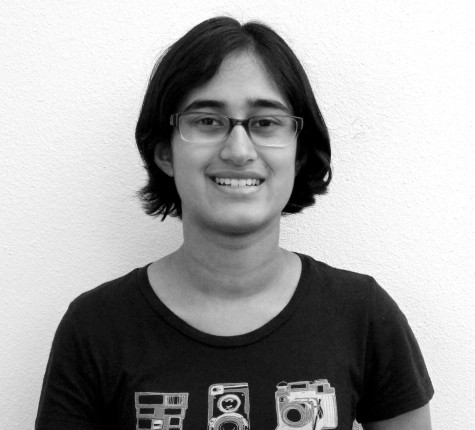 Avantika Vivek, Co-Editor-in-Chief
Hi, my name is Avantika and I am one of your Co-Editors-in-Chief for this year at the Golden Arrow. I've been in journalism for three years now, and served...