Science Olympiad sets school record at state competition
April 4 proved to be a historic day for the Science Olympiad team, placing 16th in the Southern California State Science Olympiad Tournament, held at Canyon High in Anaheim, and medaling in four categories, setting a school record.
A solid performance of placing fifth in the regional competition qualified the team for the Statewide competition.
The team battled it out against 30 other Southern California Science Olympiad teams in subjects that go beyond the average high school curriculum, requiring skills in critical thinking and hands-on application.
"The competition covers engineering, hydrogeology, cell biology, physics, chemistry and even computer science, which is a new event this year," junior and team member Jason Wang said. "It includes pretty much every field of science."
The competition includes two types of events; Studying and Building. Studying is an individual contest where competitors intensely study for a certain category, while Building requires a model to be constructed, such as a model airplane and launcher based off directions of another team member.
"Our team placed fifth in Air Trajectory, fourth in Dynamic Planet, third in Forensics and fourth in Write It Do It," senior and team member Rae Holcomb said.
The club is a unified group of perspicacious students who had high expectations going into the competition.
"We expected to medal in one of our events," Wang said. "We broke the school's record for most medals earned at state science Olympiad, so we're all pretty proud of that."
However the team's success did not come easy.
"We worked really hard this year," senior and co-captain Jackie Tran said. "Throughout the year we've had weekly lunch meetings and the week before the competition we had after school sessions every day."
Nevertheless, the team is very pleased with their accomplishments.
"The competition was fantastic!" Holcomb said. "Woodbridge did its best since 2012 and set a school record. Placing 16th is respectable compared to last year's results, where we placed 21st. We're just so proud to represent Woodbridge so well."
The road ends here for the team, since only one team advances to Nationals.
Members of the club highly encourage interested students to join.
"If anybody is interested in Science Olympiad, please come and join," Wang advised. "Team members have to study a lot for their subjects, and it is a pretty big commitment, but it's actually really fun. It sounds really nerdy and boring, but you meet a lot of really cool people."
About the Contributor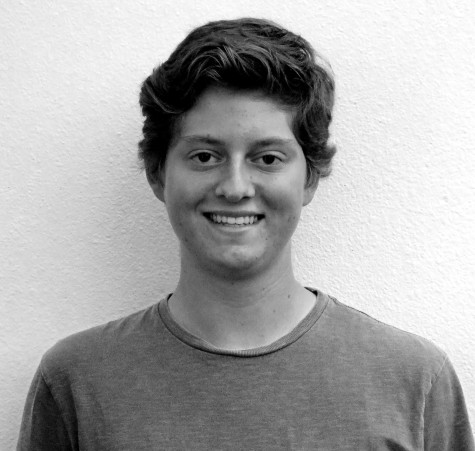 Nicholas Kumamoto, Co-Editor-in-Chief
Hello! My name is Nicholas and I am the Co-Editor-in-Chief of the Golden Arrow. This is my second year in journalism, and since last year I have discovered...