Boys volleyball spikes down difficult competition
This year boys volleyball (3-1-0) has been pulling out some killer wins, but the secret to the sudden success is not simply in stellar playing. It is in their amazing ability to work well together, both on and off the court.
"In general, not even talking in volleyball terms, it's one of my favorite teams, just because it's a good group of guys, and they get along really well. So, volleyball aside I just really like this team as far as the group is concerned," coach Alan Ho said.
Senior Josh Bright, who has played exceptionally well in his last couple of games, agrees that their success is a testament to more than just individual skill.
"I think we're doing really well just because we have the drive to do better, to work on our team chemistry. We actually have the drive to win," Bright said.
Junior Nicolas Toffoli has been on the team for two years already and has seen, first-hand, what working like a team looks like. "We really try to encourage each other and make sure everyone is doing better. We have a lot of faith in each other and we all want to help each other succeed," Toffoli said.
Senior Kent Van Peursem, after two years on the team as well, can also attest to how much the team works at bonding and becoming closer off the court, in order to improve their performance as a team on it. "We have team dinners at least twice a week and we always hang out, so our group is pretty tight. We're all really close friends," Van Peursem said.
There may, however, be another reason for the team's increased progress. A new player from Florida, senior Ruben Lopez, joined the team this year. Lopez has been doing amazingly well for the team with a huge number of kills and an attitude of dedication and commitment.
"It is always nice when someone just kind of steps on campus and is able to fill a need, and we obviously had a need for an outside hitter that can control the ball and put the ball away, and he's doing a really good job for us," Ho said. "It also brought up the expectations and intensity level for everyone else, so not only is he playing well for himself, but he's forcing everyone to elevate their game, because it is just required…it kind of makes you feel like you have to step up your game as well."
Elaborating on how Lopez has done more for their team than simply getting more hits and scoring more points, Bright explained, "He showed us that we could be more than players who are just okay, that instead of being just an okay team we can be a great team."
About the Contributor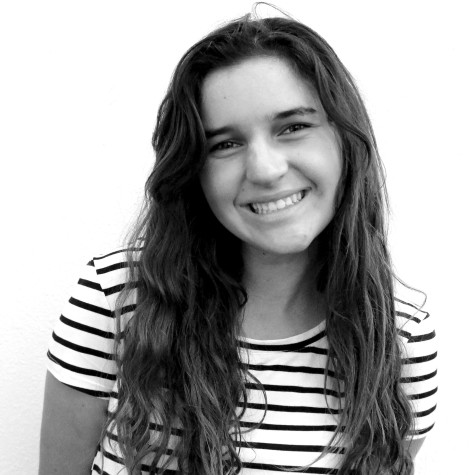 Ana Sayre, Opinion Editor
Hey there! My name is Anamaria Sayre, or Ana for short, and I am your new opinion editor for the 2015-2016 school year! I am super excited to be able to...