Baseball survives slump and sits in second place
Baseball (7-11-0) had a rough start to its season overall but remains second in league (4-3-0), two games behind Beckman High.
Along with league, baseball played in the Ryan Lemmon Invitational held at the Ryan Lemmon Stadium at Windrow Park on April 4-9 against three different teams: Marina, Laguna Beach and Golden Valley High. This year, 20 high school baseball teams participated in the Invitational; only two high schools from Irvine Unified District – Irvine and Woodbridge High – participated.
During the fifth inning of the game against Marina High from Huntington Beach on April 4, there was a dispute between coach Tim Murray and the umpire that caused a delay in the game.
"I thought he had the count wrong, balls and strikes, but he didn't think he did," Murray said. "It wasn't a big dispute, and we resolved it very quickly."
Warriors lost its first game at the Invitational to Marina High 1-6. Being first in their tournament pool, Marina High won the Ryan Lemmon Invitational after defeating Millikan High 3 to 2 during their championship finals. Overall, Warriors placed 13th (1-3-0) in the Invitational.
According to Murray and the school website, the team lost 14 seniors to graduation and had to start off the year with only five seniors: Alan Chen, Adam Weiner, Daniel Foret, James Hardcastle and Michael Pritchett.
"We have a lot of juniors and sophomores," Murray said. "We don't have a lot of experience, but we have a lot of talent…[and] our team is getting better and better each week. I think towards the end of the year, we will be playing the best baseball."
"I don't think we are doing better this year," junior Jack Martine added. "We have potential to finish better, but as of right now, last year's team was a little bit better off [than] this year."
As a returning varsity player, Martine noticed significant changes in the record caused by the changes in the team, such as a decrease in wins as compared to last year's record.
The team's next away game will be tomorrow against Corona del Mar High at Corona del Mar baseball field.
About the Contributor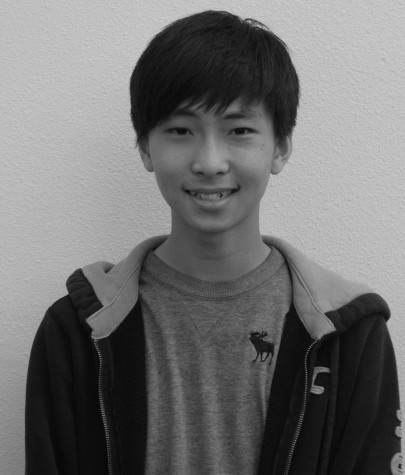 Yechan Yang, Director of Photography, Creative Director and Back Page Editor
Hello! My name is Yechan (Ben) Yang, and I am the Creative Director and the Back Page editor of year 2016-2017. As I joined journalism, I was given multiple...