Decrease in the number of incoming freshmen
As the years progress, new students join while others leave, but in upcoming years, the school population is expected to decrease dramatically.
There will be a decrease in the number of  the incoming freshman class in addition to the graduation of the largest senior class in June.
This year, the class of 2015, was the largest class in Woodbridge consisting of 615 students, according to principal Christopher Krebs.
"We have been having classes coming in over 600, and now we are getting a freshman class which is the first class under 600 in the last four years," Krebs said, "So you are losing the biggest class and gaining [a] small class, which is why we're going to decline in enrollment."
According to Krebs, the school population is subject to decreases for the next five years and then increase again. Currently, the school is overcrowded and consists of more students than the school can accomodate.
"We are currently over capacity. For example, every single classroom is full, and there are a lot of classes where [when] the teachers have their [planning] period, we have other teachers teaching during [their] plan period," assistant principal Scott Sodorff said. "You see the overcrowding in the hallways, which will be alleviated due to this [decreasing class size], and will help in getting to classes on time. Then you see it will [shorten] the lunch line during lunch. It makes it tough to get your food, even if you are going off campus to local places, so we should see a little bit of easing in terms of that type of traffic."
In the upcoming years, the opening of the new high school, Portola High, will also contribute towards the decrease in the student population.
With a boundary shift across Irvine, Woodbridge loses students coming from Plaza Vista and Lakeside Middle Schools but gains students from the University High district. Although the school is still gaining, the net loss is greater than the net gain.
The decrease in the student population produces many benefits. More openings are available for classes such as art courses like ceramics and science lab classes. A smaller class size also allows a greater opportunity for students to take part in leadership roles such as ASB.
The number of classes offered are not being impacted as Woodbridge has enough staff to accommodate students. However, the teacher to student ratio will decrease.
"I think [students] will get more teacher time, as teachers right now don't have enough time to pay attention to all students,and they are always grading papers," sophomore Kanika Ahluwalia said. "With less students, they can spend more time with each individual student."
Woodbridge will become a campus with about 2,200 students in the following year, which is the maximum number of students that this school is built for.
About the Contributor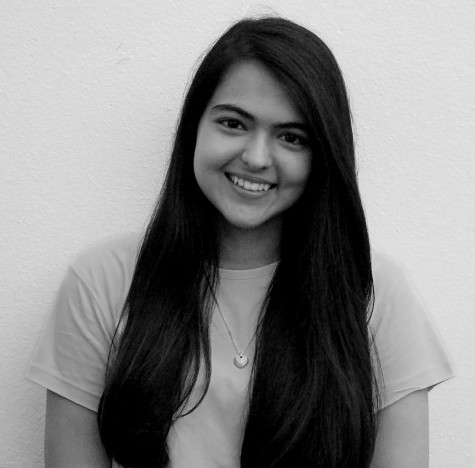 Ashna Paul, Features Editor
Hey guys!

My name is Ashna and I'm the A&E editor this year. A&E includes all the performing and visual art events at school, as well as many...