PBIS: promoting positive behavior
Positive Behavioral Interventions & Supports (PBIS) is the new initiative to look forward to in the upcoming school year that is meant to provide students with new strategies to create a positive and enthusiastic learning environment.
"The idea behind PBIS is to look at providing character development in students, the same way we provide science and social science education," assistant principal Scott Sodorff said.
One of the main goals behind this initiative is to change the way students act in different situations, instead of having them make a mistake and provide them with the consequence. Punishing the student with a detention, Saturday school or conference with the one of the administrators does not necessarily teach the student as much as it harms his or her record. Students must be able to realize where they went wrong and how they can fix it in order to create a healthy school environment.
"Although I believe that we have some strict consequences for certain mistakes, I feel that sometimes those [consequences] do not prevent the student from committing the same mistake," senior Ashley Mettias said.
According to PBIS.org, giving more attention to the students, instead of repetitive punishment-based strategies, allows for targeting specific behaviors, making them more functional and acceptable for a school environment.
"We are creating the types of people we would be happy to interact with later in life; that is the ultimate goal," Sodorff said.
An effective way of implementing this initiative would be to discuss with the student where and if they went wrong and also reward the students who follow behavioral expectations. However, in order for this to take effect, it is important that the teachers and students cooperate well with each other.
"It is not hard to follow the rules or be nice to someone; it's better than to not do it at all," senior Alicia Lai said.
About the Contributor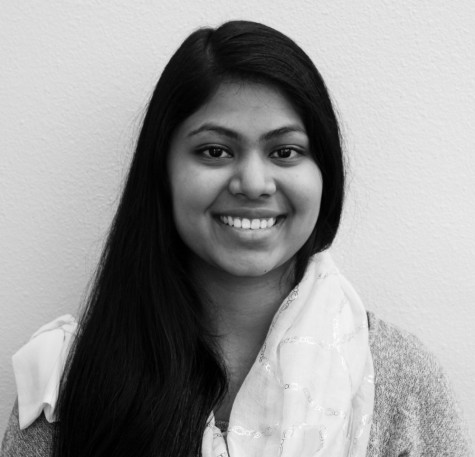 Aashi Jain, Ad Manager
Hi! I'm Aashi and I absolutely and completely love food, it has to be vegetarian though. I can eat almost at any time of the day, except the mornings....