Weenie Roast fries up the amphitheatre
There are very few times when you can look around and see nothing but joyful faces and hear nothing but good music all day. However, at KROQ's Weenie Roast, that is exactly what you get to experience.
This year's lineup proved to be stellar with headliners such as Muse, Of Monsters and Men and Florence and the Machine on the main stage. On the side stage, smaller acts such as local Saint Motel and British rising star James Bay dominated with their engaging stage presence and music that got people dancing and singing along.
The side stage is separate from the main stage and serves at opening of the day with smaller acts performing with much shorter sets. Despite these smaller names, they proved comparable to main stage acts, even though many of them only had one or two hit songs.
"A lot of people think the side stage won't be as great as the main stage because they're all waiting to see the main act at the end. But if anything the side stage really gets you into the whole Weenie Roast experience since you're standing with everyone and…up so close to the stage you actually see the performer without having to use the big screen," senior Megan Lee said.
Of all of the acts, crowd favorites were Muse and Walk the Moon. Both bands had almost everyone in the crowd singing along to their big hits, such as Muse's "Supermassive Black Hole" and Walk the Moon's chart-topper "Shut Up and Dance."
"(Walk the Moon) did so well live. I thought (it wasn't) even my favorite band before, but live was amazing," senior Manisha Ponniah said.
Since set times were so short, many of the artists decided to play only their hit songs. Some, on the other hand, performed unreleased music. Beyond this, Panic! at the Disco performed Queen's "Bohemian Rhapsody," a shock to those in the audience because a YouTube video of their live rendition of it recently went viral, garnering over 3 million views.
"Weenie Roast this year was fun, but that was mainly because the line-up this year was epic. If it's not as good next year, then I'd just go looking for another festival that does have a good one," Lee said.
Overall, the experience was nothing short of what many people called a "life-changing experience" the next day. With decently priced (lawn) tickets, big name artists and a friendly crowd, "Weenie Roast" is definitely an event that everyone should try to attend at least once.
About the Contributor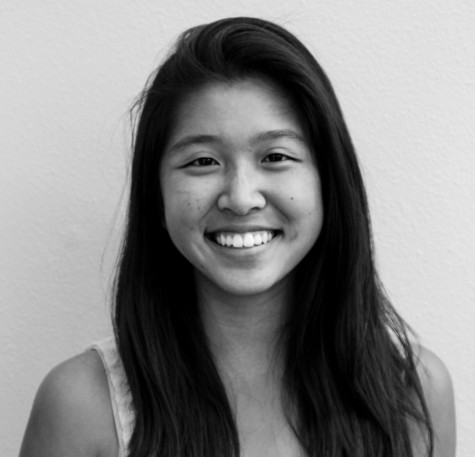 Brittany Chang, Director of Photography
Hey all, I'm Britt Chang, your 2014-2015 Director of Photography. I'm an extrovert who runs on our Track and Field team and drinks too much black coffee...