Healing with the power of music
The Music to Heal club was developed to improve the well-being of patients and the elderly by bringing music into their everyday lives. Music to Heal seeks to provide a place for creative expression in hospitals and nursing homes. Current club members sing or play various instruments such as guitar, trumpet, violin and piano.
"We're all about giving back to the community in the form of music," senior and club vice president Gretchen Alviar said. "We are a club that functions not only at school, but also outside of school for the sole purpose of serving others."
The club on campus is advised and led by vocal music teacher Rob Blaney along with senior and club president Nicole Ledina. Their weekly meetings not only consist of singing and rehearsing, but also playing team-building games.
"I believe it's crucial to connect with my members on that level," Ledina said. "I think that's what makes this club a family."
Club members volunteer on a weekly basis at different health care facilities in Orange Country, such as UCI Medical Center and Irvine Cottages, which are senior homes housing Alzheimer's and Dementia patients.
"We are not your ordinary music club on campus. We actually apply the musical talents and gifts of our members for the greater good by reaching out to the community," Ledina said.
The club, which has weekly meetings, has many goals that the members work hard to achieve, including bringing happiness to patients and promoting and enlarging the club in order to make it more successful.
"As the president of the club, it's a joy to see our members promote the overall well-being of our listeners through the power of music while seeing them grow not only as musicians but seeing them realize the value in volunteerism and humanitarianism," Ledina said. "As Music To Heal's [alumna] adviser next year,  I should have more time on my hands to focus my efforts in growing the membership."
The organization holds thousands of members nationwide, over 100 of which call this campus their home. The club got its start in 2012 by alumnus Justin Park. In just three years, the group is now three times larger than when it was first founded.
About the Contributor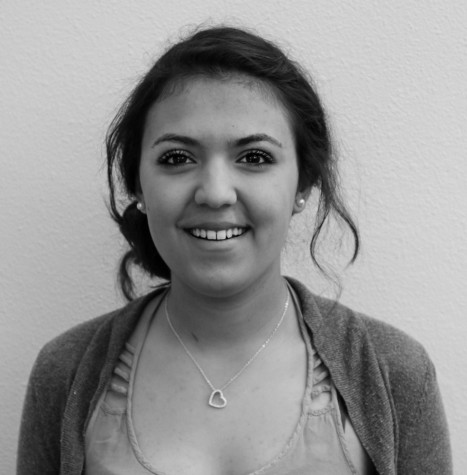 Marian Sahakyan, News Editor
I am Marian, your News Editor for the 2014-2015 school year. This is my second year as a staff member for the Golden Arrow, and honestly, it's been an...