Warriors give back
Food Drive was a weeklong event from May 18 to May 22, hosted by ASB and counseling department during "What if Week" to help Families Forward.
Families Forward is a non-profit organization that helps homeless people in Orange County by providing them with food, clothing and counseling.
ASB planned 'What if Week' with many activities for students to enjoy and experience.
"What if Week was a week planned to promote school unity, and one of the themed days this year was 'What If We Cared,'" senior and ASB member Jennifer Borland said. "In that spirit we wanted to promote caring for our community through the food drive."
Food Drive tied well into the theme of the week as it gave students an opportunity to help people in need through donations.
Due to a shortage of food supply in the Families Forward storehouse, Woodbridge High was sought help and many students willingly donated to support individuals and families in need.
"We had about 40 paper bags and plastic bags filled with items, which is awesome as there were around ten items per bag, so we ended up having 400-500 donated items," food drive coordinator Ashley Cervantes said.
Many students participated by donating non-perishable items in bins located all around the school.
"I think food drive is one of the few opportunities we, Woodbridge students, have to give to the community in a direct way. It's so easy and will have a direct contribution to someone life," senior Alex Popovski said. "It feels satisfying knowing that you have helped someone." "[We'll see] what worked and what didn't work," Calvin said. "I've tried to gather as much student feedback as I could to figure out."
About the Contributor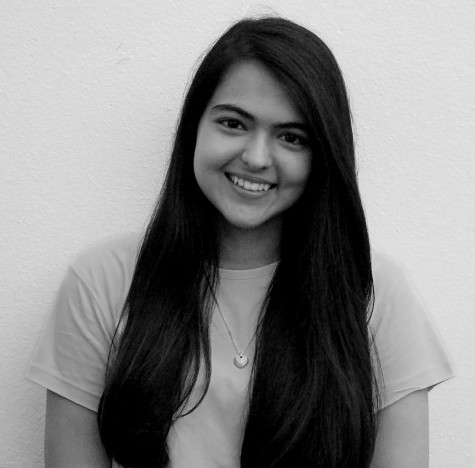 Ashna Paul, Features Editor
Hey guys!

My name is Ashna and I'm the A&E editor this year. A&E includes all the performing and visual art events at school, as well as many...