Casey Branin races to place second in J.O. Nationals
While hanging on the bars, arms are the only tool a gymnast can depend on. As he makes a circle with his legs around the bars, people watch his careful movements in silence.
Senior Casey Branin is a gymnast who recently participated in the 2015 Junior Olympic (J.O.) National Gymnastics Championships, held in Daytona Beach, Florida. Branin placed second in the championships after competing in six different events: floor, pommel horse, rings, vault, parallel bars and high bars.
"[During the competition] I was really nervous because I knew that a lot of college coaches were looking at me [and] people were expecting me to do well," Branin said. "But, at the same time, I had confidence in myself because I knew that I…trained the right way for this moment."
The J.O. National Gymnastics Championship is, according to usagym.org, a national gymnastics competition for beginning to elite gymnasts who are 6 to 18 years old.
After a long period of time not participating in gymnastics competitions, placing second in the national competition was a strong comeback for Branin.
"Finally, at this time, I felt like out of all the years of hardships that I went through, I kind of deserved it," Branin said. "I was really happy and satisfied with myself."
Not only was it an unforgettable moment for Branin to place second, but it was also a great opportunity to show his talent in gymnastics to his uncle and cousin.
"My uncle and cousin flew down from New Jersey to watch me compete," Branin said. "It was their first time ever watching me actually do gymnastics."
Besides his aspiration for gymnastics, Branin also found motivation through the encouragement of his uncle, cousin and friends.
"It's very impressive how dedicated he was and how far he has [come] today," Branin's friend and senior Drew Presti said. "All I have is respect for him"
Among his friends, Branin is not only known as a serious gymnast and a student but also a funny friend who can make people's day.
"He is a good student," Branin's friend and senior Zach Kennedy said. "[Though, he is] very funny. He is very quick to get a joke."
Currently, Branin is preparing for a transition from a high school student and gymnast to an Air Force collegiate athlete for all-around gymnastics.
About the Contributor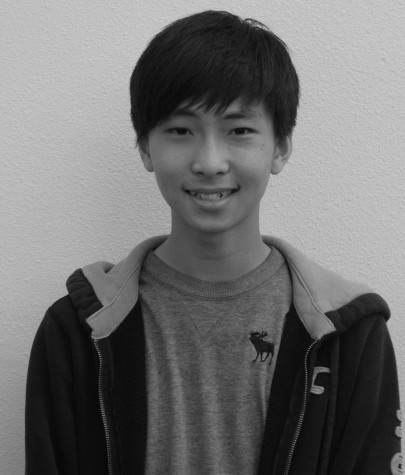 Yechan Yang, Director of Photography, Creative Director and Back Page Editor
Hello! My name is Yechan (Ben) Yang, and I am the Creative Director and the Back Page editor of year 2016-2017. As I joined journalism, I was given multiple...