Anchors away for Warrior TV
Lights, camera, action! People generally think that these commands are only heard on movie sets, yet anchors hear those words every day when they deliver news.
Seniors Matt Park and Katie Rogerson earned the position of anchors of Warrior TV after a rigorous audition period.
Park said he originally auditioned to get more involved in school, but his passion for video production and anchoring grew as he worked through auditions and challenging assignments while he learned more about video production.
"When I first tried out, I wasn't really that into it," Park said. "After I became the anchor, it's what really motivated me because you get to learn about all this cool stuff with editing, filming and [new cameras]."
Even though Park was selected as a lead anchor, he had no experience as an anchor prior to the audition.
A week after the auditions, Park received an email announcing him as an anchor and he enrolled in summer camp.
"[It was] two weeks of school," Park said. "Eight to four, you just film and learn about the camera."
Park later added that lots of acting was required during the summer camp of video production.
After becoming an anchor, Park set multiple goals in order to produce better film.
"We are going to spend a lot of time on writing our scripts, and try to reach out to every individual," Park said. "Our main goal is to win best anchor and best broadcast at OCFF this year."
Unlike Park, Rogerson always had passion for video production and acting, which are two major factors to become an anchor. However, because of her independent study and grade requirement, she had to wait until her senior year to audition as an anchor.
"I saw Warrior TV freshman year," Rogerson said. "I thought [Warrior TV] was a really cool thing…When I came back to Woodbridge junior year, [auditioning as an anchor] was the one thing that I wanted to do."
According to Rogerson, after becoming an anchor, she gained the opportunity to learn about professional films and announcements.
Like Park, Rogerson had no prior experience as an anchor. However, Rogerson claimed she had some acting experience as a child and always was interested in video production.
"I did some plays as a kid," Rogerson said. "I've always been interested in film. [Also,] I took video production for a few years."
Because of her passion for video production, receiving an email announcing new anchors was a big present.
"I was in my friend's car," Rogerson said. "He almost crashed because I screamed so loud. I was so happy. It was so exciting."
Rogerson went to summer camp to go deeper into video production with Park and other members of video production. She also wants to make Warrior TV better than last year and believes that the anchors have a great role in the process of producing a high quality broadcast.
"We are the face of Warrior TV," Rogerson said. "Honestly, it's an honor to be a part of."
About the Contributor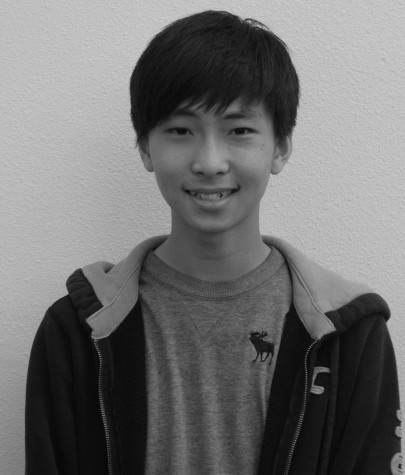 Yechan Yang, Director of Photography, Creative Director and Back Page Editor
Hello! My name is Yechan (Ben) Yang, and I am the Creative Director and the Back Page editor of year 2016-2017. As I joined journalism, I was given multiple...