Semifinalists are more than semi-smart
Twelve seniors have qualified as semifinalists for National Merit scholarships, seven fewer than the record of 19 semifinalists set last year.
"There are lots of opportunities in Irvine, and the general culture of the area is academia and doing well," physics teacher Andrew Gibas said on the success of Irvine students.
Qualification is based on the Preliminary SAT, which is taken in the fall of junior year. Then semifinalists are chosen from each state and announced in September of senior year. Semifinalists are then able to apply in the hopes of becoming a finalist.
According to the National Merit Scholarship Program finalists are chosen based on a combination of academic achievement and extracurricular activities. Finalists will be announced in February.
Most colleges require some sort of standardized test to assess applicants. Similarly, the PSAT, the test most commonly used for National Merit Scholarship Corporation (NMSC) scholarships, predicts how well a student will do on the SAT. Theoretically, the most qualified students will win National Merit Scholarships.
"NMS qualification is largely based on a number on a day, and while you can prepare for it to a certain extent, a lot of it is in how your testing experience goes on the day of," senior and semifinalist Adithi Iyer said. "I was happy and honored. And lucky of course that I had had a good day on the test day."
Some students chose to take special courses to prepare themselves for the structure of standardized tests, while others studied independently or not at all.
"I didn't study for the PSAT, but I did study for the SAT, which was pretty much the same; I looked over vocab, and my friends and I went to Elite classes," senior and semifinalist Jean Fang said in response to how her private course for the SAT helped her succeed on the PSAT.
About 90 percent of semifinalists become finalists, and then about half receive scholarships.
Funding for scholarships comes from corporate sponsors, colleges and individual donors. The National Merit scholarship is worth $2,500, the Corporate-Sponsored Merit Scholarship ranges from $500-$10,000, and College-Sponsored Merit Scholarship, which ranges in value from $500-$2,000.
Past National Merit Scholars include Mae Carol Jemison, the first African American woman in space, Peter Thiel, who co-founded PayPal, and Bill Gates.  So, who knows, you may be sitting in class next to a future billionaire.
About the Contributor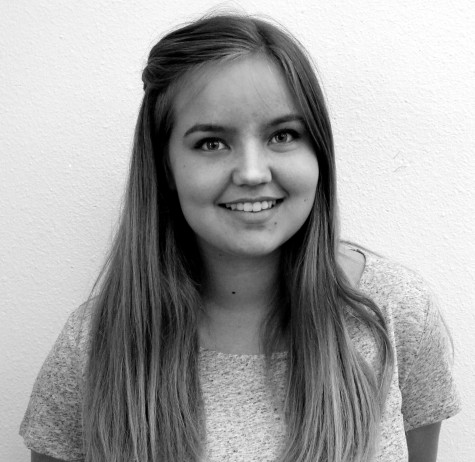 Alexa Wallace, A&E Editor
Hello reader,

Thanks for taking the time to check out our website! My name is Alexa (as you could probably already deduce) and I am the Managing Editor....