Homecoming brings queens and kings
Holding their breaths, the entire student body mobbed the JH lockers and waited anxiously for this year's homecoming court to be released.
Seniors Amanda Cooper, Colette Cosyn, Kelly Lin, Rini Jablonski, Andrew Lee, Daniel Sun, Albert Qian, and John Xiao were announced as this year's homecoming princes and princesses on Oct. 2.
One popular question floated around campus all day upon the court's debut; how and why do so many ASB members make it onto the court? Half of the homecoming court – four students out of eight – are on ASB this year.
Rest assured though, these students did not make it onto the homecoming court solely from being on ASB. In fact, to become a homecoming nominee, a meticulous, detailed and strict process must be carried out in order to select only the most exemplary nominees that the student body has to offer.
"What we really look for is someone who is involved in Woodbridge [High School] themselves," ASB vice president Kian Heiat said. "We want people who put themselves out there…and are an all-around person."
The process first starts with students choosing who they think would make a great homecoming nominee, and they must submit a Google document explaining why the person they nominated would make a great court member. ASB contacts each person and gives them the option to continue with the nomination process.
After the nominees turn in a resume, a committee of ASB members use a rubric based on point values to score the possible nominees based on involvement at Woodbridge. The four highest scoring men and women became the homecoming court.
The scoring is not solely based on GPA.
"We're looking for people who go above and beyond at Woodbridge, who are well-rounded," ASB adviser Lauren Prudhomme said. "I think that what happens is that people who tend to be on ASB are also really involved in a lot of other things here at school…ASB is equivalent in the point values to a junior varsity sport; it's not that ASB is given a huge advantage, it's just that the people who are on ASB tend to also be really involved in the school."
One of the non-ASB members who made it on the court was senior Daniel Sun. The president of the Mu Alpha Theta club, captain of varsity track, a member of the Science Bowl, and also a member of the Science Olympiad, Ultimate Frisbee Club and Free Tea and Deep Quotes club, it is clear that he is a very involved student.
"I was pretty excited that my friends were also on [the court]," Sun said when asked about how he felt about being a homecoming court member.
Ultimately, ASB or non-ASB, all of the students on the homecoming court have one major thing in common: they are dedicated and extraordinary people who are extremely involved in the school.
The Homecoming King and Queen will be announced at the homecoming game on Friday, Oct. 16.
About the Contributor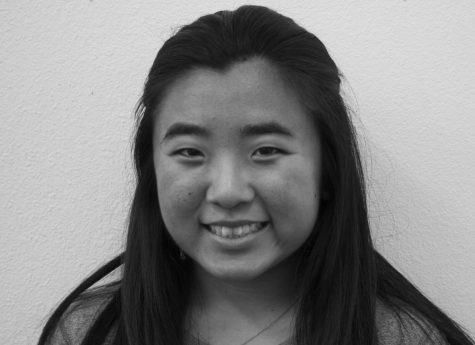 Kyla Kim, Staff Writer
Hey Warriors! I'm a staff writer on the Golden Arrow, and I'm so excited to be a part of a program dedicated to providing informative and entertaining...