Scoops N Scoops of creamy deliciousness
Tucked away at the corner of Culver and Walnut, in one of Irvine's ubiquitous shopping complexes, is the recently opened Scoops N Scoops ice cream parlor.  In the spirit of investigative journalism, I stopped by to see the new creamery and sample its wares.
Upon walking in, I was struck by Scoops N Scoops clean, modern feel. The color scheme is stark, cool white, with teal and pink accents.  The counter is dominated by four silver, industrial-style mixers.  Lively dance music is pumped through the speakers. The overall vibe is modern, clean and fun.
The menu is overwhelming.  Dozens and dozens of ice cream flavors can be chosen, along with an even more dizzying array of toppings.
To keep things simple, I could have taken the opportunity of ordering of Scoops N Scoops "Iconic Creations."  These include standard favorites such as "Strawberry and Crème" along with some more exotic creations such as "Marshmallow Cookie Butter N Macaroons."
I chose to eschew the pre-selected mixes and create my own.  I ordered a small Red Velvet ice cream with a fudge brownie topping.  Similar to Creamistry, the ice cream and toppings are mixed in a stainless steel bowl with a shot of below freezing nitrogen to keep the concoction ice-cold during the mixing process.
The ice cream, described as an "all-natural, premium ice cream" on the menu, was outstanding. Rich, smooth and creamy, it was packed with flavor and of perfect consistency. I could find no fault with it, and give it a perfect score.
The only negative to report is the price.  The smallest size, with no toppings or cone, is $4.50. Adding a few toppings (at $1 each) and a cone (at another $1.00), one can easily end up with an $8.50 ice cream.
For the ice cream connoisseur, however, it just may be worth it.
About the Contributor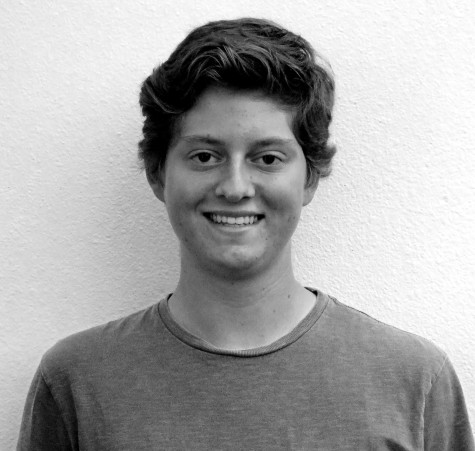 Nicholas Kumamoto, Co-Editor-in-Chief
Hello! My name is Nicholas and I am the Co-Editor-in-Chief of the Golden Arrow. This is my second year in journalism, and since last year I have discovered...