24 hours a day with Frei
Campus cop officer Mike Frei is constantly protecting students while still being an Irvine police officer, but how much do you actually know about him?
"I'm still a police officer 24 hours a day. Anything that has to do with juveniles or children, I'm one of the first ones that will deal with it," Frei said.
Frei has been a School Resource Officer (SRO) for six years now.
Along with being a full time police officer for the Irvine Police Department, Frei also keeps an eye out for students that might have family issues or problems within the campus.
"We basically are in charge of our own little city," Frei said.
Throughout the city, the Irvine Police Department placed School Resource Officers in each of the schools to ensure safety and prevent crimes.
These officers act as a resource for parents and students of the Irvine community. School Resource Officers do their best to maintain a secure school environment where students feel safe. In addition, SROs address community problems that they may have not been aware of. With their constant patrolling and monitoring, these officers may seem intimidating; however, they are nothing to be afraid of.
"I think it's good that we have an officer on campus," sophomore Cameron MacKenzie said. "They keep us safe, and I feel safer knowing that a police officer is here that watches over the school."
Some students are not aware that School Resource Officers are present on campus. Sophomore Abby O'Connor was one student who was not familiar with SROs.
"I think it's very smart that we have someone and helps prevent problems that could happen," O'Connor said.
Before Frei became a School Resource Officer, he participated as a Drug Abuse Resistance Education (D.A.R.E.) teacher, a program that revolves around educating students to live a drug and violence free life.
About the Contributor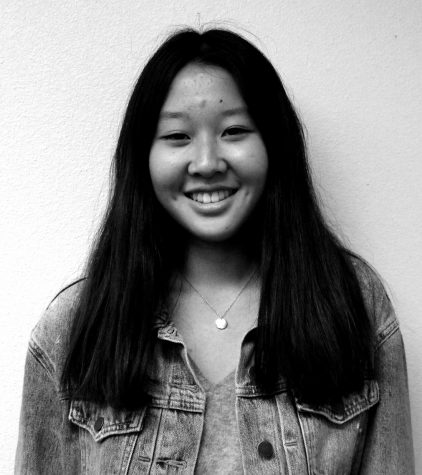 Ashley Park, Opinion Editor
Many people think that art is the best way to express themselves, but I believe that journalism is one of many interesting ways to express yourself. I'm...