High spirits for community unity
Those with eagle eyes may catch a glimpse of senior Deanna Yadollahi rushing across campus at lunch. Weighed down with books, papers and all the necessities for the school day, Yadollahi shoulders a lot, and most of it is not even tangible.
"I'm president of Music to Heal and the Roman Catholic club. And I'm on the board for Warrior Nation. I help out at my church, I'm a CSF member. Also I tudor at Plaza Vista [Elementary]," Yadollahi said.
Despite all she has to handle in a day, Yadollahi is never without a smile. That smile is something she shares with the audience whenever she performs with the Music to Heal club.
A show choir member for two years, choir member for four years, and club member for two, Yadollahi serves as vice president of the Music to Heal club. Music to Heal aims to help lighten the mood of those in the elderly and sick homes they visit.
Cheering up others spirits is just one way Yadollahi connects with others. She also aims to reach out to students as president of the Roman Catholic club.
"Deanna has promoted the club a lot more than last year," junior Rebecca Gonzalez said. "She is extremely organized, treats everyone as an equal and listens to whatever ideas anyone contributes."
The theme of inclusion is present in all Yadollahi does.
"With all I do, I really want everyone to feel included and accepted," Yadollahi said. "Through all my different activities I try to make sure everyone has a chance to be heard."
The concept of being misunderstood is something Yadollahi deals with firsthand. A diagnosis of obsessive-compulsive disorder did not discourage Yadollahi but rather motivated her. She strives to understand human behavior and help educate others on why people behave in certain ways.
She puts her skills to the test in her role as co-attendance and buddy coordinator for Warrior Nation and by acting as a special needs aide at her church. Her job entails accompanying three members to catechism lessons and ensuring they are gaining something from the lesson and not disturbing the class.
It is clear that Yadollahi has already discovered her passion in helping others and takes every opportunity to practice it. After graduation, Yadollahi plans to work as a behavior tutor while studying to be a behavior specialist or psychologist.
And if her list of goals is not long enough already, she hopes to act as a special needs advocate and Board of Education representative.
About the Contributor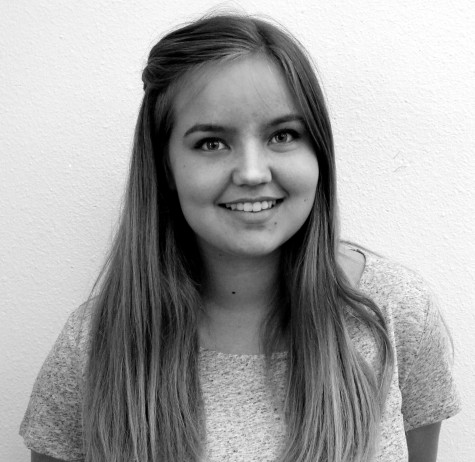 Alexa Wallace, A&E Editor
Hello reader,

Thanks for taking the time to check out our website! My name is Alexa (as you could probably already deduce) and I am the Managing Editor....