IUSD sets Grammy nomination record
On Nov. 13, the GRAMMY Foundation nominated all four Irvine Unified School District high schools to be designated as  2016 GRAMMY Signature School Semifinalists.   
First nominated in 2011, Woodbridge continued to be listed for each consecutive year  afterwards, thus making this year its fourth designation as a semifinalist.
"We are especially proud that all four IUSD high schools were recognized as semifinalists, which is unique as we are the only school district to accomplish this across the nation," instrumental music director Brad Harris said.  
The foundation, established in 1988, acknowledges schools nationwide for the ability of the music department to provide students with an abundant source of opportunities in the subject as well as the performance level of its vocal music, jazz, band, percussion and orchestra of which they examine.
"It is a testament to the entire K-12 program that allows for a quality music education with access and equity for every child in IUSD to help develop their individual talents in a collaborative ensemble that will be a part of their college and career skill set," Coordinator of Visual and Performing Arts, Brad Van Patten said in an interview with the News Flash organization of IUSD.
Upon recognition, musicians including senior and alto saxophone performer Kelly Lin responded joyfully as she acknowledges the excellence of the school's music program..
"When I first heard about this, I was very pleased," Lin said. " Our program is so amazing and a lot of fun."  
Until the designation of the finalist being announced in March 2016 by a selected committee consisting of music professionals and educators, Harris will be preparing his students for the recording that will be sent to the organization to be scored.
Schools that have been selected to be finalists will receive grant money from $1,000 to $6,000 towards their music department.
About the Contributor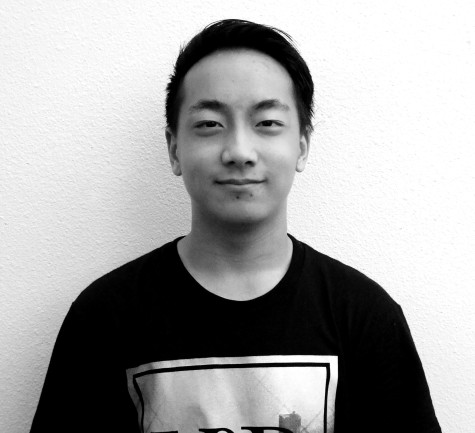 Vincent Hsueh, Sports Editor
Hey! My name is Vincent Hsueh and I've been a part of the Golden Arrow for almost three years. Oh, and I'm also a senior this year (time sure does...