Art classes taking student talent to the next dimension
Clicking sounds echo in the room and a design on the computer transforms into a tangible object.
The 3D printer may seem like a dream for many artists, but for students on campus this dream has been granted after the purchase on Nov. 24 of a 3D printer by the art department.
The addition of this instrument gives art students an opportunity to paint and draw objects more realistically and focus more on specific techniques.  
"The 3D printer will help us go beyond the limitation we had with projects and have more creativity and help us imagine one thing and make it into reality," junior and art student Hojung Kim said.
It may still seem unreal to students that technology has advanced such great lengths that images are moving from 2D to 3D.
"Instead of designing objects on a single plane, they can approach the design process literally from all angles," art teacher Matthew Takeno said.
Although this machine is hard to use for many with the excessive amount of details and coding required, students are still fascinated and interested to incorporate it into their future projects.  
"We only did our first demonstration with the printer today in class. It was a iron man ring.Mr Takeno puts the material in the back of the machine and the heated machine melts the material and draws, or prints, the object," senior Caoline Hu said.
"It is kind of complicated to write the script for the machine, but in the near future, students in the art department can learn to write the script, and it definitely expands the variety of media that could be used in the art making," senior Hu said.
The use of 3D printer will be a step towards the advancement in technology and artistic achievements.   
About the Contributor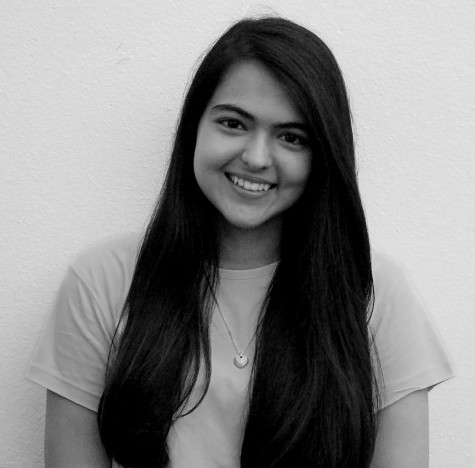 Ashna Paul, Features Editor
Hey guys!

My name is Ashna and I'm the A&E editor this year. A&E includes all the performing and visual art events at school, as well as many...