Lisa Cermak paints a pathway for aspiring artists
Coming in with an abundant source of knowledge and experience, media design and traditional art teacher Lisa Cermak is a new teacher this school year with high hopes for her students and their futures.
Teaching in education for six years, Cermak previously taught photography, digital design and film at Newport Harbor High before transitioning here.
In her childhood, Cermak was heavily influenced by her grandparents, who were artists themselves, while they helped to take care of her.
"My grandpa would do oil painting and woodworking, while my grandma would do china painting," Cermak said.
From then on, she carried her passion for art even during college as she worked at Disneyland as a portrait artist for four years.
After earning a bachelor's degree in illustration from Cal State Fullerton, teaching was not her first profession. Before getting her teaching credential from National University, she worked at both a design studio and an architecture firm as a graphic designer.
With experience working in the industry, Cermak decided to become a teacher and use her knowledge to benefit students who are interested in pursuing a profession involving art.
"I found that I wasn't given [the] opportunity to study under somebody who knew what they were doing, and so I really like to give back to the kids now and be able to do that," Cermak said.
Currently, she teaches both traditional and digital media art classes to students such as freshman Katie Distaso.  
"It's not all review, and it is not all easy, but you get to learn new things," Distaso said. "If my profession becomes art, then I am happy to do it."
Cermak's effective integration of her work experience into her classroom can be seen by students such as senior Alex Kent as he emphasizes the passion exhibited by his fellow classmates.
"In high school, some classes can be mundane, boring or dull, but most of the time Ms. Cermak makes class really fun and entertaining," Kent said. "I see that a lot of people in here actually care a lot about it [as they] try to make it [their] career."
About the Contributor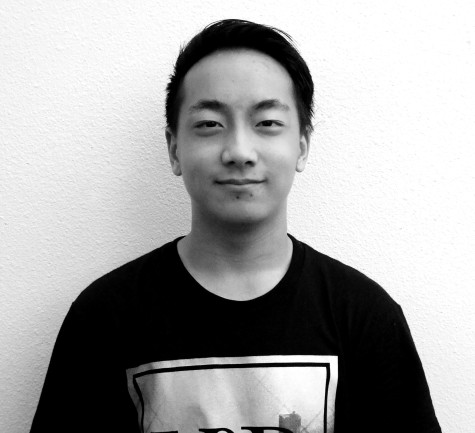 Vincent Hsueh, Sports Editor
Hey! My name is Vincent Hsueh and I've been a part of the Golden Arrow for almost three years. Oh, and I'm also a senior this year (time sure does...