One world, one goal and many lives
The One Goal club allows students to relieve their academic stress by helping unfortunate children all around the world through fundraising and playing soccer.
"The goal of our club is helping out kids in third world countries play soccer. We send soccer equipment there, because the kids there don't have any," club president and sophomore Joaquin Chang said.
The One Goal club raises money to buy soccer equipment by organizing soccer tournament fundraising events. Through their relations overseas, they are able to send soccer equipment to children in third world countries such as Liberia. Soccer player Doco Wesseh established this organization in hopes of providing inspiration to children in third world countries so they can become motivated to learn, dream and have fun.
"We want to help as many kids as possible who are not able to enjoy what we are enjoying right now, which is being able to play soccer, because soccer is actually one of the most popular sports in third world countries like Africa," Public commissioner and sophomore Alice Shiga said.
Students can make their own team, sign their team up in the signup sheets for soccer or soccer tennis tournaments, and practice together in the weekends. The first tournament is free but will later cost five dollars for participation. Students interested in playing soccer can create a team roster, and participate in tournaments along with the Beckman High branch of One Goal club. After collecting their fundraised money, the club buys equipment like nets, cones, soccer balls and goalie gloves.Sophomore Joey Bairin, expresses the values that he learned through this club and his strong passion and support for both his sport and the club.  
"I really enjoy playing soccer, so I was glad that I was able to help people by doing what I love." Bairin said. "It was amazing that students can help other children by simply organizing events and helping fundraisers. I really felt like students have the ability to impact the world."
About the Contributor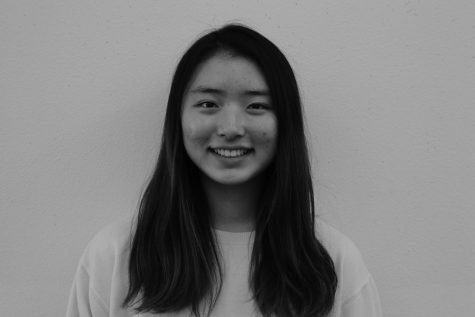 Bella An, In-Depth Editor
Hey Warriors, I'm your In-Depth editor for the 2017-2018 school year. I am honored to be part of our first year of transitioning from a newspaper to...