Winter concerts bring holiday cheer
Christmas hats accompanied the vivacious and aptly-titled piece, "A Mad Russian's Christmas," during the instrumental music concert on Dec. 17. Throughout the concert, a combination of live music and holiday-themed pictures drawn by art students provided both visual and auditory entertainment.
"The unique collaboration between the two arts departments helped unite students and celebrated Woodbridge's accomplishments," violinist and junior Annie Chang said. "I'm really satisfied with the way the collaboration went, and all of the pieces, for that matter."
Artists drew vibrant pictures of archetypal holiday symbols such as snowflakes and Christmas trees. Drawings selected and displayed on a screen during the concert enhanced the central theme of holiday festivity.
"We try and pick music that is representative of their talent level and their abilities and a variety  of music for them," music director Brad Harris said. "There's usually three groups every concert.  Each group is kind of a concert in its own, so we try and pick a variety for each group."
With Concert Band, Wind Ensemble and Philharmonic Orchestra performing, each song displayed the wide variety of skills of the three groups in the concert.
"My favorite song was probably 'Skater's Waltz' because of how the music basically screams the words 'winter' and 'holiday,'" concertmaster and sophomore Emily Kim said. 
Song choices ranged from movie tracks such as "The Polar Express"  to songs featuring a jazzy swing including "Five Ukrainians in a Bell Tower." These songs, while enjoyable to hear digitally or through a radio, seemed to truly express the joy of the winter holidays through a live performance.
"The joy of live music," Harris said. "What happens in a live performance. You rehearse, rehearse, rehearse. You get comfortable enough during the rehearsal, and you go into the live performance, and there's always something new that happens. Either someone forgets their music or someone comes in early, and how we react to that is just a really great experience that you can't simulate."
About the Contributor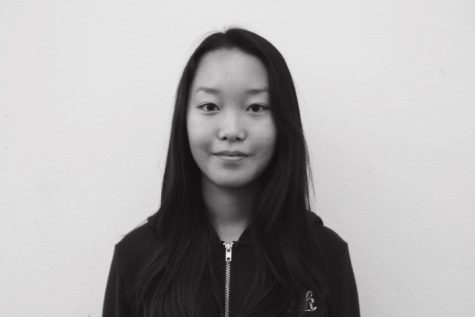 Lindsay Chong, Co Editor-In-Chief
Hi everyone! The Golden Arrow has been a huge part of my life for the last three years here at Woodbridge: it's been my community and place of inspiration....