A symphony of strings and keys
Philharmonic orchestra is an interesting mix of contradictions and the unconventional. Although it has only 40 members, orchestra does not fall short of making big sounds. Furthermore, this symphony of sound is surprisingly created by using only two categories of instruments: strings and a piano.
"For fiddles we have violins, violas, cellos and string bassists. We also have a piano," violinist and junior Jeffrey Yang said. "That's what composes the entire orchestra."  
Although the range of instruments included in orchestra is minimal, the style and types of music performed is not.
Orchestra performs four concerts per year, two concerts each semester.
"The first concert we had this year was the Disney concert," violinist and senior Jonathan Fong said. "We don't play specifically Disney music, but we play music that is very similar in style. We think of it as the 'fun stuff' since it's different from normal, classical music. The winter concert we just had, in which we just played more holiday and festive songs. Our next concert is the festival concert, which composes of the more traditional classic music, and our last concert of the year is the 'Pops' concert, which we perform [pieces from] movie soundtracks."
However, orchestra does not compete in any competitions in which winners are crowned.
"We have a couple of contests, but they're not like band competitions where schools place," cellist and senior Isaac Hsu said. "We have one festival concert where all the schools in Irvine come together and perform at one place, and we get judged and critiqued. This festival always take place at one of the IUSD high schools."
Perfecting songs for the orchestra falls heavily on each individual, as each musician is responsible for mastering the songs on their own time. Only during class do students have the chance to collaborate together as a complete symphony.
"Some people have private lessons and other people just practice on their own," Yang said. "Usually during class we rehearse and go through the music and dynamics. For the most part we practice on our own outside of school, and we rehearse together during second period."
The musicians involved in orchestra balance personal commitment and collaboration with each other to produce music of amazing harmony and depth.
About the Contributor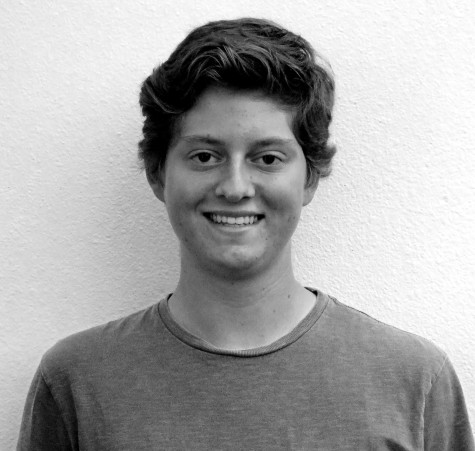 Nicholas Kumamoto, Co-Editor-in-Chief
Hello! My name is Nicholas and I am the Co-Editor-in-Chief of the Golden Arrow. This is my second year in journalism, and since last year I have discovered...