Christopher Kagoo: church choir to school chorus
As the lead male role in three musicals and member of the Entertainers, senior Christopher Kagoo has plenty of singing experience under his belt. But his road to success did not start through simply singing in the shower or belting out pop songs.
"When I was younger I started singing in my church choir…and that's how I first started singing," Christopher Kagoo said.
According to Christopher Kagoo, he has been a part of his church choir since first grade and now sings on his own during mass.
"[Christopher] would sing at home before then, but that's when we all really started seeing him as a singer. We all saw how talented he was right away, and my parents signed us both up for voice lessons," sophomore and Christopher Kagoo's sister Catherine Kagoo said.
His experience with vocal music continued with performing in the school choir.
"I was in choir elementary school, middle school and high school, and I did honor choir all those years," Christopher Kagoo said.
However, his  strengths as a musician are not limited to vocal performance.
"One of Chris' greatest strengths is being a natural performer. Through his performances, he is able to spread the message of the song to his audience and express his passion for music as well," senior and fellow Entertainers member Andre Fisher said.
Despite initially starting out as a vocal performer, Christopher Kagoo moved into musical theater, according to him, on the request of friends who asked him to try out.
"I think musical theater stuff…it's just a different kind of style. It's more solos, so you don't have to focus as much on blend. And then pop-rock versus classical, in Entertainers we don't have a director, so we mostly go on tempo, and in classical there's more dynamics to follow and changing the tempo and following directions," Christopher Kagoo said.
While Christopher Kagoo's musical aspirations may be great in high school, in college he plans to still make it a part of his life.
"Right now I'm not planning to major in [music], but I'll definitely be in the choir and try out for productions and stuff like that," Christopher Kagoo said.
No matter what he chooses, Christopher Kagoo's family and friends will support his musical talents.
"I hope my brother is very successful in his singing career in the future. I know he is gonna do great things," Catherine Kagoo said.
About the Contributor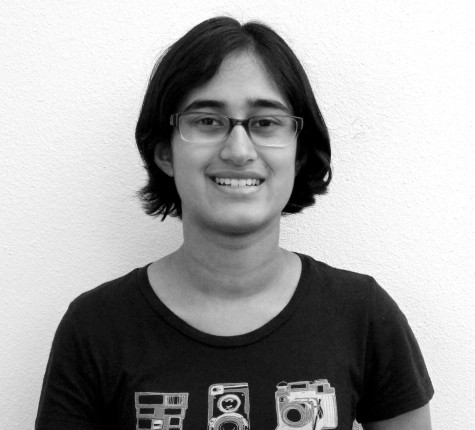 Avantika Vivek, Co-Editor-in-Chief
Hi, my name is Avantika and I am one of your Co-Editors-in-Chief for this year at the Golden Arrow. I've been in journalism for three years now, and served...