Robotics programs its way above the ranks
Robotics team placed first in qualifiers of the First Tech Challenge (FTC) on Jan. 26. The team will move on to compete at Los Angeles regional finals on Feb. 27.
The team consisted of seniors Hope Lee, Dennis van Ee, Justin Kim, Kevin Burns, Jonathan Fong,Jason Wang, Benjamin Fong, John Choi and sophomores Patrick Park and Amy Van Ee.
Despite an unstable source of financial aid and official sponsors, the team was able to perform above opposing teams and ultimately placed first despite disadvantages of not having standard materials such as metal bars and programming equipment.
After receiving the highest ranking position, the school agreed to sponsor and support the club with financial aid according to Lee.
As a result, the club is able to acquire materials such as metal parts to replace tape and wood.
Despite receiving $4,000 from the previous robotics team, Lee believes that the team's previous attempt at the FTC was unsuccessful because of the team's inexperience.
"The difference between our previous FTC and this year's FTC was our level of experience and ability to work together as a team collectively," Lee said. "We are now more prepared and accustomed to approaching new challenges with ease and efficiency."
With every FTC, the organization "First" creates a kickstarter video regarding what the challenge is, each team has two months to strategize and design its robot to compete in as many challenges as possible. During the competition, each team has exactly two minutes to complete challenges worth a variety of points.
Easier challenges, such as moving objects uphill, become increasing difficult as the competition progresses. At the end of the challenge, the team received a total of eighty points and placed first among 24 other high school teams.
Joining in september, senior Justin Kim said he appreciates the benefits of being a part of the club while acknowledging the difficulty of the challenges.
"During the FTC, there are definitely some challenges, pressure and technical difficulties," Kim said. "It adds on to the adrenaline of being on a team that has to instantly fix problems when they occur."
With the new source of funding, the club plans to utilize this opportunity to obtain and enhance the program of its robot before upcoming Los Angeles regional finals at Monrovia High according to Lee.
In addition, Lee hopes to make the top eight places in order to move on to the Super Regionals, which is a national FTC for the entire West Coast. High placement in the upcoming challenge could provide the an opportunity for the team to compete against international robotics teams at World finals.
"I recently joined this fall, and it has been such a great hands-on experience for someone such as myself," freshman Ravi Shah said.
About the Contributor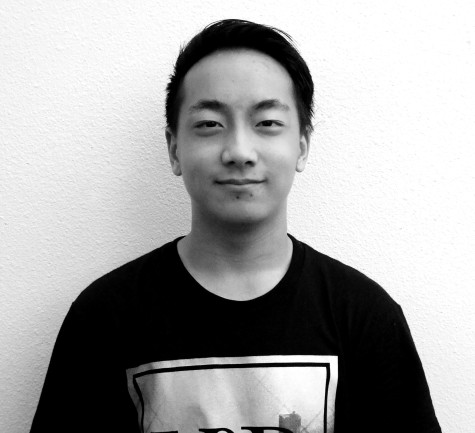 Vincent Hsueh, Sports Editor
Hey! My name is Vincent Hsueh and I've been a part of the Golden Arrow for almost three years. Oh, and I'm also a senior this year (time sure does...