Girls basketball firmly stands as league champs
Girls basketball (9-1-0) ended its season with a win against University High (42-38). With this win, the team places first as League Champions and moves on to California Interscholastic Federation (CIF) Finals this Thursday.
Seniors Alissa Niewiadomski and Sierra Vaglica were congratulated by their families and peers as it was their last league game.
"I'm definitely really sad that this was my last year. Due to an injury, I wasn't able to play this season, but this year was the best because I was able to partake in what was the most tight-knit group," team captain Niewiadomski said. "My four years of basketball were the best four years of my life and was, by far, my favorite part of high school."
With University High leading the game with six points, in the beginning of the first quarter, the team continued to strengthen its offense as sophomore Anjali Ghadiyaram succeeded in a layup, scoring the team's first point.
Despite a shaky beginning, increase in communication led to effective passes and defenses, taking the lead 13-12 by the end of the first quarter.
"Tonight wasn't our best effort; the other team played really hard," coach Eric Bangs said.
With the encouragement of both the lead and support of students, the team significantly increased the score gap with successful layups by Ghadiyaram and blocks from Vaglica. By the end of the second quarter, the team led 29-17.
"It was still thrilling to end our season with a tight victory, and I'm thankful for my team," junior and varsity player Lauren Lum said.
Despite the opponent's ability in rushing the ball past the team's defense, the team continued to utilize its twelve point lead to pressure University High into missing key free-throws and multiple fouls throughout the game. By the end of the third quarter, the team lead 39-36 as the opponent had made consecutive successful shots towards the end of the game.
"My heart started beating up so fast in the beginning of the fourth quarter because [University High] started catching us up, and I got scared that we might not win," Lum said.
With the game reaching its peak in pressure as the scores of both teams were points away, a single three-point shot stabilized the lead, ending the team's last league game 42-38.
"There are not many championships that came up during the year. So these girls did an awesome job, going nine to one, going nine straight, winning the Coast league title," Bangs said.
About the Contributor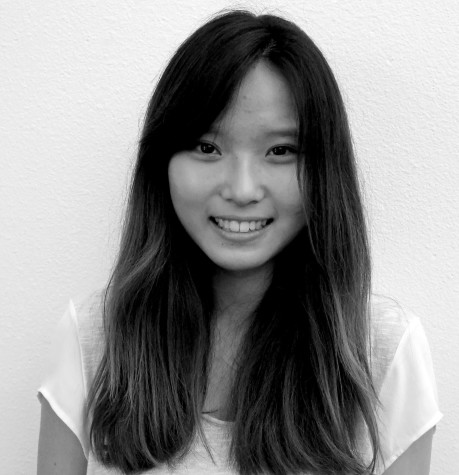 Angela Yang, News Editor
Hi everyone! I am Angela, your bubbly 2016-2017 News Editor. It has been two years since I dedicated myself to the Golden Arrow as a staff member. I feel...