Conservation spreads through Campus
Science teacher Laura Mattair's classroom is lined with small tanks that will soon be filled with aquatic plants. This experiment is used to provide hands-on education of ecology and the effect of pollution on oceans for Advanced Placement Environmental Science students.
Only in its second year, AP Environmental Science is gaining notoriety.
Mattair suggested an environmental science be taught on campus because she saw a need for more diversity of science courses offered.
"We cover ecology in Biology, but there's not enough time to really cover the subject," Mattair said.
Mattair studied biology and ecology in college and is now pursuing her master's in environmental science. Her passion for environmental studies began early on, and she said she hopes to share that passion with her students.
"Mrs. Mattair has helped me gain a new perspective on the impact of the small choices I make," junior Brynn Hansen said. "This has helped me gain a deeper understanding of environmental science and has helped me recognize that not all environmental issues are black and white."
Topics covered in AP Environmental Science include energy usage and conservation, natural systems and the impact of the human footprint.
"We cover a lot in the class, but the overall theme is how we impact our environment," Mattair said. "Everything from the food we grow to how we construct cities has a huge impact on the environment."
Mattair stressed that she hopes every student enrolled in the course gains a practical understanding of their footprint in society.
One of the byproducts of this passion is the Sustainable Urban Pioneers (SUP) club, for which Mattair serves as adviser. The club is dedicated to conservation projects on and off campus.
Recently the club sold succulents to raise funds to turn the Special Education garden into an aquaponics garden. The transition would make the garden more eco-friendly and cut down on water usage.
"Ms. Mattair is super helpful in supporting SUP's fundraisers and projects because she provides a ton of her own materials for us to use and helps us create ideas for promoting sustainable lifestyles among youth on campus," junior and SUP club secretary Alyssa Sanjonco said.
About the Contributor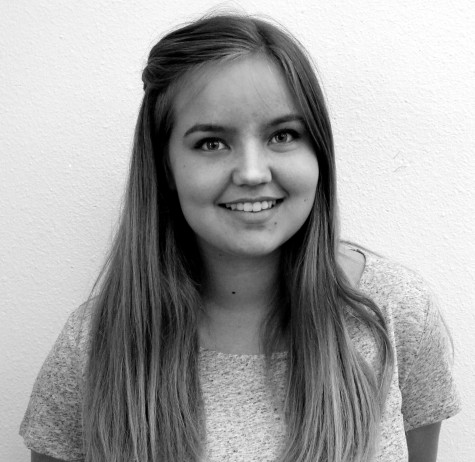 Alexa Wallace, A&E Editor
Hello reader,

Thanks for taking the time to check out our website! My name is Alexa (as you could probably already deduce) and I am the Managing Editor....