Classics take a new form on Broadway
Harper Lee's beloved "To Kill a Mockingbird" and Disney's 2013 hit "Frozen" are both going to appear on Broadway in spring 2018.
"To Kill a Mockingbird," is produced by  Scott Rubin and written by screenwriter Aaron Sorkin.
"It would be amazing to see how the actors go about in giving the characters faces in there own perception while really showing an accurate portrayal of what life was like to live in a community where racism is so deep-seeded," sophomore Juanita Lopez said.
"Frozen" became a hit Disney movie with its songs echoing and resonating with all generations.  
"As for 'Frozen' as a musical, I think it would also be successful because of its over amazing score and soundtrack, and that's what will really draw people into the theater," Lopez said.
For Frozen, the team of the original film is reuniting to produce Frozen with Jennifer Lee writing the show, Kristen Anderson- Lopez and Robert Lopez composing the music according to AJC.com. The premiere is set to take place in summer 2017 in New York City.
"I think it'll do the live theater world some good to do these productions. I mean, really, there are not a lot of theater productions out there that have mostly colored cast. It would bring more variety,"  sophomore Rachel Gravell said. " Also, for 'Frozen,' kids love the movie so much that it would be sold-out shows, because every kid would want to see their favorite film live."
Although being totally opposite in theme, climax and genre, both works encourage audiences to be true to themselves
"'Frozen' will teach people to not run away from their fears or else they will be overpowered by them," senior Adrian Grey said. "'To Kill a Mockingbird' teaches everyone that we shouldn't treat one another badly due to the fact that we look or act different. Instead, we can all learn how to love, not hate."
About the Contributor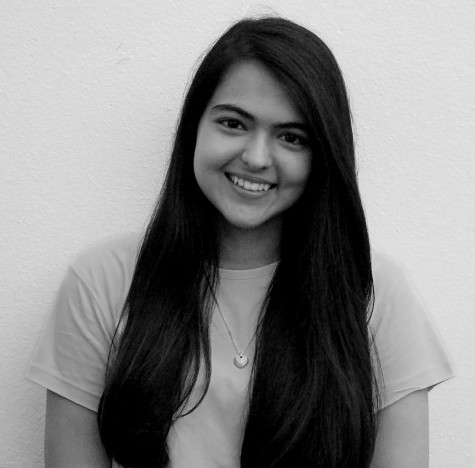 Ashna Paul, Features Editor
Hey guys!

My name is Ashna and I'm the A&E editor this year. A&E includes all the performing and visual art events at school, as well as many...