'Harry Potter and the Cursed Child' to be printed and performed
J.K. Rowling delighted Harry Potter fans on Feb. 10 by announcing the play "Harry Potter and the Cursed Child" will be published as a book on July 31, Harry Potter's birthday.
"Harry Potter and the Cursed Child" is a two-part play that will be performed in London this summer, opening July 30. Rowling decided to publish the script to share the story with fans who will be unable to travel to London for the show, according to CNN.
"Harry Potter was such a large part of my childhood, and I'm so excited that the script for 'Cursed Child' is going to be published as a book," junior Mikayla Knutson said. "There's no way my whole family could go to London just to see the show, so it's great that we get to experience it through a book."
John Tiffany wrote "Harry Potter and the Cursed Child" based on ideas from himself, Rowling and Jack Thorne, an English playwright who has also worked on television series such as "Skins."
The eighth installment of Harry Potter follows an adult Harry and his youngest son, Albus. It begins where "Harry Potter and the Deathly Hallows" epilogue ended, 19 years following his defeat of Voldemort after sending Albus to his first year at Hogwarts.
Harry is now an unsatisfied Ministry of Magic employee, father of three and husband. His son, Albus, struggles to deal with his father's legacy. The two stories parallel each other as they race to find darkness in a surprising place, according to the "Harry Potter and the Cursed Child" website.
"I can't imagine what or who the new villain will be now that Voldemort is dead," senior Jenn Olvera said. "I mean, he was just as central to the story as Harry was."
Fans have expressed eagerness online to learn more about the storyline and some have even begun forming theories about what may happen in this next book.
"I'm really excited for the book to come out," senior Sina Yadollahi said. "I feel like I've been waiting forever for the story to continue, and I'm so happy J.K. Rowling decided to keep writing."
About the Contributor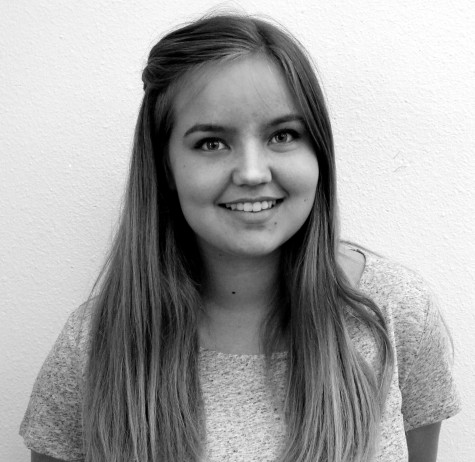 Alexa Wallace, A&E Editor
Hello reader,

Thanks for taking the time to check out our website! My name is Alexa (as you could probably already deduce) and I am the Managing Editor....